Commencement 2022
Congrats, Timberwolves!
Commencement and Nurse Pinning: May 6, 2022
North Central Michigan College will celebrate its 2022 graduates with a Nurse Pinning ceremony at 4 p.m. on Friday, May 6, followed by Commencement at 7:30 p.m. Both ceremonies will be held in North Central's Student and Community Resource Center. Doors will open at 3 p.m. for Nurse Pinning and at 6:30 p.m. for Commencement.
Both events will be livestreamed for guests who are unable to attend:
---
Degrees Conferred
Select a degree type to see the list of graduates in each area of study.
---
Commencement Information
You will see President Finley and members of our faculty dressed in their academic regalia. The colors on the hoods represent information about the wearer's academic background. The type of degree (bachelor's, master's or doctoral) is indicated by the width of the velvet edging. The length of the colors of lining denotes the school from which the degree was conferred. The color of the velvet edging denotes the field of learning.
The following is a list of colors established by the Intercollegiate Code to represent the departments of learning. The Intercollegiate Code of 1895 set the standards for academic dress in the United States. With the exception of revisions in 1932 and 1959, the code has been unchanged since its inception.
| | | | |
| --- | --- | --- | --- |
| Maize - Agriculture | Brown - Fine Arts, Including Architecture | Pink - Music | Salmon Pink - Public Health |
| White - Arts, Letter, and Humanities | Russet - Forestry | Apricot - Nursing | Gold Yellow - Science |
| Drab - Business Administration | Maroon - Home Economics | Silber Gray - Oratory | Citron - Social Science |
| Lilac - Dentistry | Crimson - Journalism | Olive Green - Pharmacy | Theology or Divinity |
| Copper - Economics | Purple - Law | Dark Blue - Philosophy | Scarlet - Theology or Divinity |
| Light Blue - Education | Lemon - Library Science | Sage Green - Physical Education | Gray - Veterinary Science |
| Orange - Engineering | Green - Medicine | Peacock Blue - Public Administration | |
The Academic Honor Cord recognizes a student's academic achievement in an associate degree or certificate program.
Yale - Distinction, GPA 3.50 - 3.69
Gold - High Distinction, GPA 3.70 - 3.89
Gold and Yale - Highest Distinction, GPA 3.90 - 4.00
Red, White and Blue - Military Honor Cord recognizes Veteran and Active Duty Members and the service they provide to our country.
White - Student Leadership Honor Cord recognizes Student Senate membership.
Purple - Ambassador Honor Cord recognizes Student Ambassador membership.
The Medallion - Recognizes Early College graduates.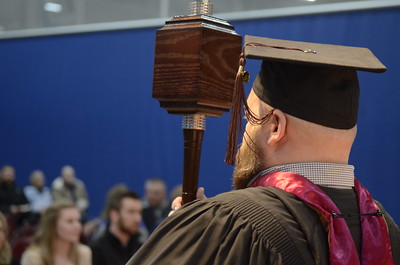 The ceremonial mace, a symbol of leadership and authority, is carried by the senior faculty member at all formal college events and is displayed on the platform during these functions.
North Central's mace was designed by Leon Nash, adjunct art instructor and North Central's director of Campus Housing, and manufactured with assistance from Kevin Glines, director and trainer for the college's Mobile CNC Lab.
Measuring 42" long and weighing 7.5 pounds, the mace is constructed of ash and oak trees, both native to Northern Michigan. Ash was selected because it is known as a traditional handle-making wood, and oak lends stability to the head of the mace.
The "X" design on the bottom of the mace is symbolic of four arrows coming together at a single point, representative of students, faculty, staff and community members from different backgrounds converging at a single destination, North Central Michigan College, for a common purpose: to seek and impart knowledge. At the opposite end of the mace is a guiding arrow with a Flame of Knowledge inside, representing the conclusion of one's journey at North Central and the resulting transfer of knowledge.
"Education is the kindling of a flame, not the filling of a vessel." —Socrates
The College seal is displayed prominently on one side of the mace head, matching the President's Medallion, which is worn during formal college events. The remaining three sides are blank at present, the College's future chapters yet to be written.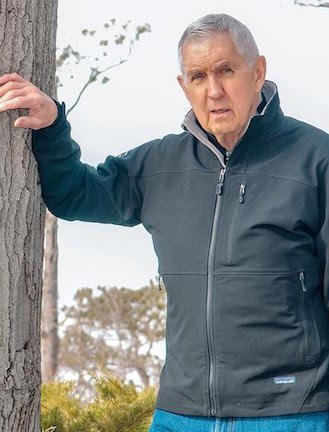 Author and alpine explorer Lou Kasischke will provide the commencement address to North Central's 2022 graduates.
Kasischke, also a community college graduate, spent a multi-dimensional career as a successful corporate and tax attorney and then as a venture capital advisor to several major corporations. He enjoyed a 35-year career with the national law firm Dykema Gossett. He also authored a leading book on corporate law and was selected by his colleagues for all editions of "The Best Lawyers in America," which represents about one percent of the nation's lawyers.
The concept of risk followed Kasischke throughout both his professional and personal life, first as a student studying risk management at Michigan State University, then as a business executive making decisions with far-reaching consequences, and finally as a world traveler and mountain climber who summited some of the highest peaks on the planet.
Kasischke was part of a 1996 expedition to climb Nepal's Mount Everest that forever changed his outlook on life. A combination of human error and extreme weather resulted in the deaths of eight of his fellow climbers and left Kasischke stranded 400 feet below the summit with a life-or-death decision to make: Should he push forward to the top or turn around and descend the mountain?
Kasischke wrote about the experience two years later, in 1998, but he didn't share his account publicly until 2014, when he published the book "After the Wind: 1996 Everest Tragedy—One Survivor's Story."
A Harbor Springs resident, Kasischke has lived his entire life in Michigan, but his love of the mountains and alpine endurance sports has taken him to many remote parts of the world, including all seven continents.
Kasischke holds a law degree and Certified Public Accountant certification, as well as a Bachelor of Arts in Business degree from Michigan State University and an associate degree from Delta College.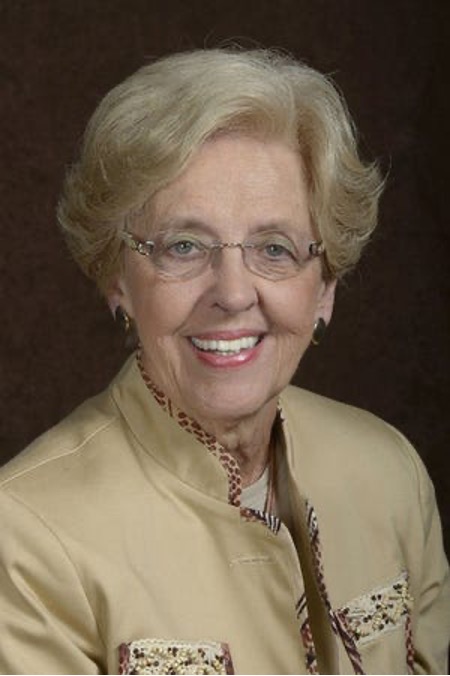 North Central will award an honorary degree to Marion Kuebler, a lifelong champion of education and a longtime member of the college's board of trustees.
Kuebler served as a North Central trustee for 20 years, from 1997 until she retired in 2017. She also served on the NCMC Foundation's Board of Directors from 2003 until 2021.
During her tenure on North Central's Board of Trustees, Kuebler worked tirelessly to promote major projects at the college, including the construction of the Student and Community Resource Center, the Jack and Dorothy Harris Health Education and Science Center, and the recent Borra Learning Center renovation and addition. She also served on many Foundation committees while volunteering her time to help with annual events such as the NCMC Cookout, the Scramble for Scholarships golf outing, and the Garden Party.
In 2012, Kuebler was inducted into the Founder's Society, which honors individual initiative, commitment to learning, and community service. This exclusive award is reserved for those individuals who have demonstrated financial support and significant volunteer support and leadership for the college, shown foresight and vision in the advancement of the college and its students, and inspired others by work or example to seek leadership within the college.
"The betterment of the college was always front and center for Marion. She would do whatever she could do to advance the college and reinforce its value." —Cameron Brunet-Koch, Ph.D., NCMC president (2001—2018)
A Detroit native, Kuebler began her career with the Detroit Public Schools Administration Department before going on to work for the State of Michigan, spending the last 14 years of her career managing the Michigan Secretary of State office in Petoskey.
Now retired, Kuebler devotes time to pursuing one of her lifelong passions: music. She has been a church organist since she was 16 and has played piano accompaniment to the National Anthem vocalist at countless NCMC commencement ceremonies.
In accordance with Board policy ​adopted in 2018, North Central may award award an honorary degree to an individual as the highest form of recognition for extraordinary service to the college or outstanding contributions to the community. The honorary degree shall be based on the following areas in which individuals may have made significant contributions:
Educational Service: Recognizing outstanding service that enhances educational opportunities for the area or that gives personal assistance that leads to the success of individuals in higher education.
Humanitarian Service: Recognizing outstanding altruism that enhances the quality of life for others in the area.
Servant Leadership: Recognizing outstanding service that goes "the second mile" beyond the servant's paid job description in any area of leadership and that benefits others and/or enhances their leadership capabilities.
Arts and Letters: Recognizing outstanding contributions to the arts in any form that enhances the quality of life in the area.
Entrepreneurial Leadership: Recognizing outstanding contributions to business/industry through creative start-ups of new enterprises or through innovative management or business or industry.