Packing for your first year at college is equally exciting and daunting. You're essentially moving into a new, smaller home, so your dorm room becomes your bedroom, office, lounge space, bathroom and kitchen, all in one. And if you've got a roommate, you'll have even more gear to pack into a shared space. You definitely don't want to overpack, but you do want to make sure you've got everything you need. While things like a backpack and bedding are obvious must-haves, other, often overlooked items are just as important.
Here is my list of 10 essentials for living in North Central's dorms. Check these off your list and you'll be ready for a stress-free move-in day.
1. Shower Shoes
While only two to four people will be sharing a bathroom, you most likely won't know any of these people upon arriving. Shower shoes are helpful until you and your suitemates agree on a cleaning schedule.
2. Cleaning Supplies
You might think you'll be fine with a basic spray disinfectant and some Clorox wipes, but investing into a few additional cleaning products will be a huge help when it comes to maintaining your space. Your bathroom is private, but it's up to your roommate, your suitemates, and you to keep it clean. Cleaning supplies aren't provided, so toilet bowl cleaner, a toilet bowl brush, shower cleaner and a disinfectant spray are all great ideas.
The floor in your room will get dirty, too, mostly from crumbs and tracking in sand or snow. While each hall has a mop and vacuum, it's easier to have a mini vacuum and a small, Swiffer-type mop in your room to deal with messes quickly and easily.
3. Shoe Tray
About all that sand and snow­­­: Bring a shoe tray to leave in the entryway to your room. It's especially helpful in the winter and springtime to store your wet boots and shoes where the water is contained. Keep some of the mess off your floor by trapping salt and sand from the sidewalks in a shoe tray. Remember, less mess means less frequent cleaning, so it's a win-win.
4. Winter Boots/Clothes
This probably isn't news to anyone, but it's worth repeating: Northern Michigan winters are no joke. Boots, a coat, a hat, and gloves are all necessities. While campus isn't huge, you'll still be walking outside in the winter. The college's maintenance crew does a good job keeping the sidewalks clear, but sometimes the snow piles up fast. Winter gear is a must.
5. Outdoor Equipment
Northern Michigan offers so many opportunities to get outdoors and have fun year 'round. If you can, bring some activities for all seasons. Spikeball, skis/snowboard, ice skates, a hammock, a Frisbee, and a bike are all great ways to enjoy nature and the beautiful surroundings. And trust me, you'll appreciate the brain break. (There are even Free Ski Nights at Nubs Nob for North Central students. All equipment is provided, but you can bring your own gear if you'd like.)
Note: Bikes, skis and snowboards cannot be stored inside your dorm room.
6. Mattress Topper & Good Bedding
A dorm room mattress is likely much different than what you're used to sleeping on at home. Adding a good quality mattress topper will make all the difference. Comfy sheets are also important, and investing just a little bit extra means they're more likely to last into your sophomore year and beyond. (Don't forget a mattress protector! Hint: Plastic mattress protectors trap heat, making sleeping on them hot. Choose a mattress protector made from a breathable material.)
Note: If you have requested and been assigned a single room, you can push the two twin beds together to create a larger bed. Doing this will require two mattress toppers and two sets of sheets.
7. Quarters
If you don't come prepared with quarters for your laundry, you'll constantly be searching your pockets and digging in change jars. Laundry spaces are provided in each wing of the Residence Hall, but each student is responsible for paying for every load. Bring plenty of quarters and save yourself the hassle of trading in dimes and nickels.
Note: There is a change machine that accepts $1 and $5 bills.
8. IKEA Frakta Bags
IKEA's Frakta bags come in handy when you're moving into and out of the dorms. They're sturdy, they're relatively inexpensive, they hold a ton, and they can be folded away for easy, under-the-bed storage. Frakta bags make moving things like clothes and bedding a lot easier, and they're great for weekend trips home. You can find them at IKEA or on Amazon.
9. Desktop Fan
You'll definitely want to pack a small, desktop fan for warmer days in the fall and spring. In addition to keeping you cool, a fan also doubles as a white noise machine to help drown out hallway conversations or music from the room next door.
10. Surge Protectors
There is a limited number of outlets in each room. Surge protectors and several extension cords will be a huge convenience when you're setting up your room. They are also strongly recommended if you plan to have a minifridge or microwave in your dorm.
Note: You don't need to bring your own printer. At a larger school, it might be helpful to have a printer handy in your dorm, but here at North Central, there is at least one printer in every building, including the Residence Hall lobby. Students have access to all printers and get free school-related prints.
North Central's dorms provide a great space for students to live, study, and meet new friends. Make sure you come prepared, and prepare to make a lot of fun memories!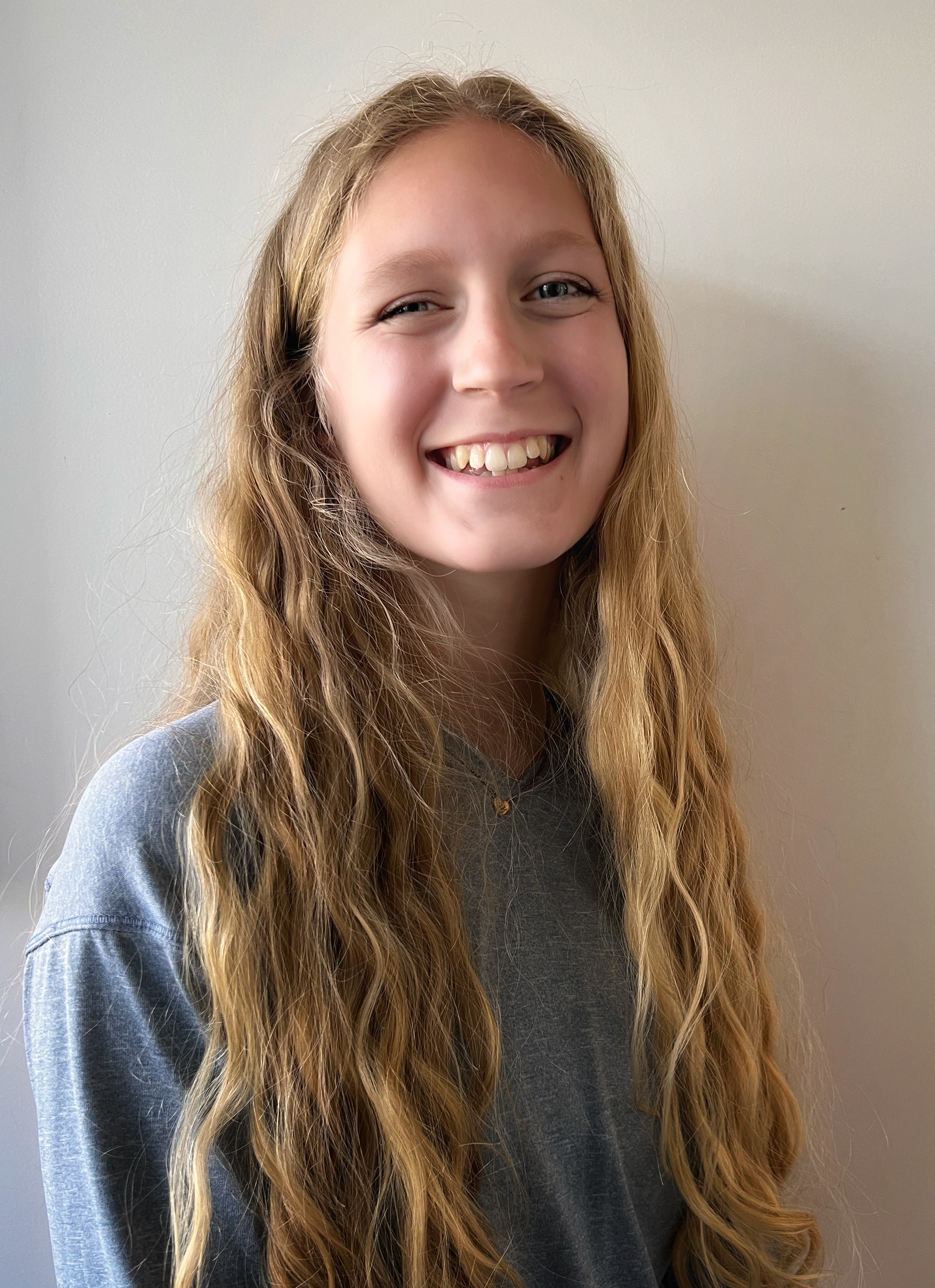 Rachel Pott ('22) says living in North Central's Residence Hall allowed her to meet new friends, develop personal connections, and have "the full college experience." She's also a current NMU Wildcat ('25) studying marketing. She would love to use her skills and degree to promote an organization or business whose mission inspires her. In her spare time, she enjoys spending time with family and friends, reading, and doing anything outdoors — from skiing to fishing and kayaking.