Financing your future just got easier.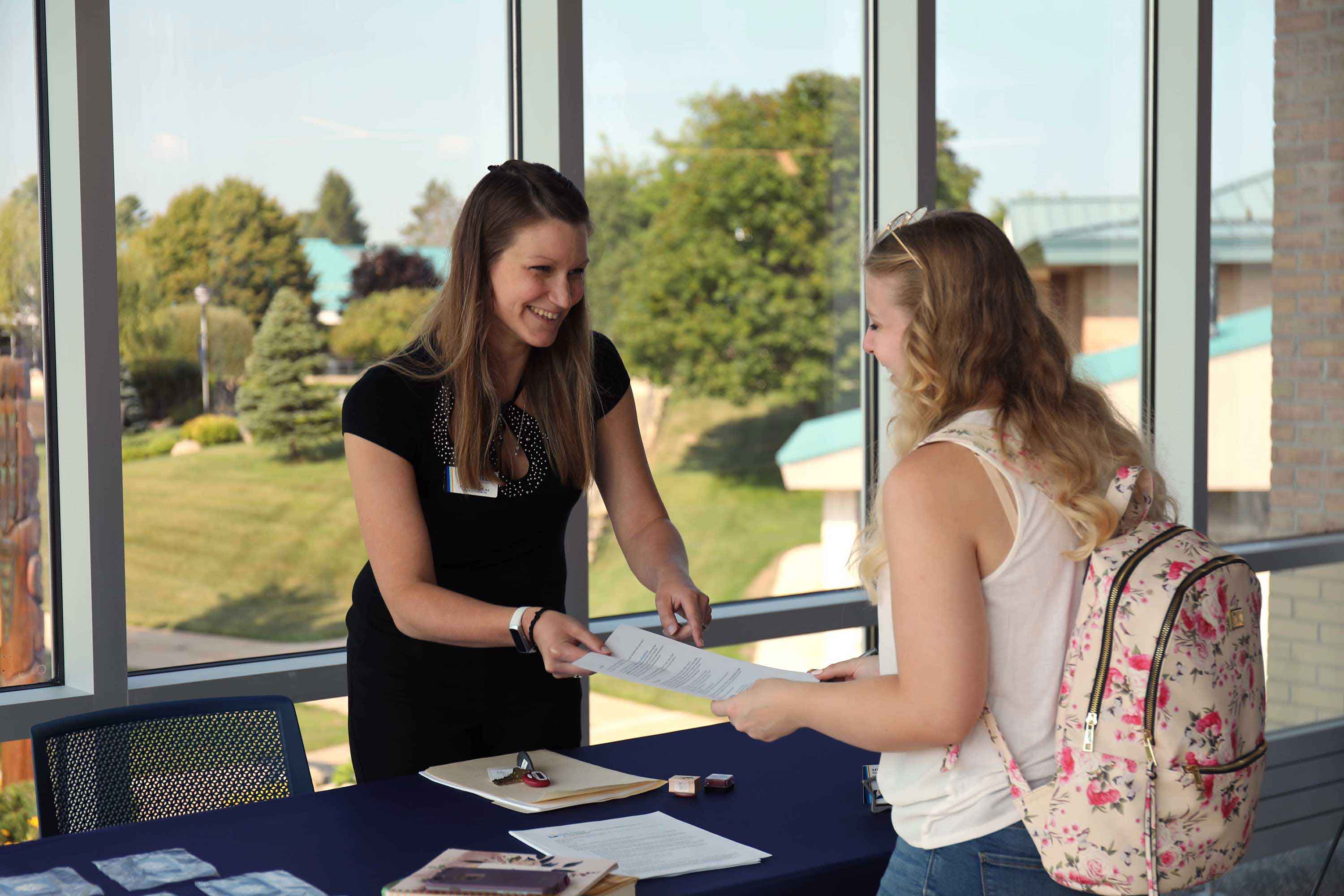 Explore different options to find what works for you.
Earning a college degree is an investment in yourself and your future. Although we believe a North Central education is an exceptional value, we understand that financial support is an important part of any college journey. From traditional financial aid and scholarships to federal student loans and work-study programs, we'll help you find the path that works best for you.
It all starts with the FAFSA...
You must first complete the Free Application for Federal Student Aid (FAFSA) to be eligible to receive financial aid.
Complete the FAFSA
Financial Aid
Submitting the Free Application for Federal Student Aid (FAFSA) is the first step to determining how much financial aid you're eligible to receive. Complete the FAFSA online as soon as possible after October 1 of the year before you plan to enroll.
Grants
Grants are funds that do not have to be repaid. Grants are awarded predominantly based on demonstrated need and are developed specifically for students who do not yet possess a bachelor's degree. Apply by completing the FAFSA online.
Loans
North Central is a Federal Direct Loan participant. The lender is the U.S. Department of Education, instead of a bank or other financial institution. Loans must be repaid, and the interest rate and loan fees are set by the Department of Education.
Michigan Programs
Learn about state and local programs to help you pay for college, including the Michigan Tuition Incentive Program, the Michigan Indian Tuition Waiver, and the Michigan Competitive Scholarship. There are also local organizations that offer resources to eligible students.
Scholarships
Our generous donors make North Central's robust scholarship program possible. Our Scholarship Committee is dedicated to assessing students' needs and qualifications to award funding. Start by filling out our general scholarship application.
Work-Study
North Central offers on-campus employment opportunities for students via the Federal Work-Study Program. Work-study is need-based aid in which students receive a paycheck for the hours they work. Complete the FAFSA to determine your eligibility.