Your college dream is within reach.

We work to ensure that a North Central education is financially accessible to all students. We believe our tuition rates present an exceptional value.
Tuition Rate for
Emmet County Residents:
In-State Tuition:
Out-of-State Tuition:
$132 per contact hour
$219 per contact hour
$284 per contact hour
How is tuition cost calculated?
Tuition is calculated per contact hour, or the total hours per week of scheduled classroom, lab, and clinical instruction time.
There are various components to calculating your college costs for each semester. Definitions for each component follow the Tuition and Fee Calculator below. The calculator produces an estimated cost. Actual costs will be calculated at the time of registration.
Nursing Tuition Rate Note: Students registering for Nursing (NUR) classes are charged these per contact hour tuition rates: $162 in-district; $249 out-of-district; and $314 out-of-state.
Dual/Concurrent Tuition Rate Note: For cost information on dual and concurrent enrolled high school students, contact Student Services at 231-348-6605.
North Central Cost Calculator
North Central Uses Contact Hours to Calculate Tuition and Fees.
Net Price Calculator
The cost of attendance is an estimate of the educational expenses for the period of enrollment including tuition, fees, transportation, housing and personal expenses which vary by student. Typically, it is based on full-time enrollment for the Fall and Winter semester. The calculator estimates your college costs to help you plan ahead.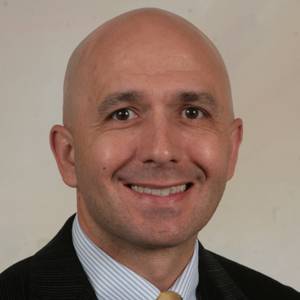 Questions? I can help!
Joseph Balinski, M.A.
Registrar
jbalinski@ncmich.edu
231-439-6347
Applying for a change in residency?
Complete the Residency Change Application and submit it to the Registrar's Office.
Residency Change Application
These rates reflect the 2021-22 academic school year.
For students who will be living on campus in the Residence Hall, the following fees are applicable per semester. You will need to add them to your estimated tuition for the semester.
Residence Hall
Double Room:
$2,000 per semester
Single Room:
$2,600 per semester
Meal Plan*
Silver Meal Plan:
$750 per semester
Gold Meal Plan:
$1,000 per semester
Platinum Meal Plan:
$1,300 per semester
*The meal card value at the end of the Fall semester may be carried over to the Winter semester. Residence Hall students must still purchase a meal plan each semester—silver, gold or platinum.
---
How do I pay my tuition bill?
There are several options for paying your tuition bill. Our Financial Aid and Business Office staff will work with you to find what works best for you—either by helping you secure financial assistance or setting up a payment plan.
Payment Options