Health Sciences Programs
In January 2021, the National Council of State Boards of Nursing ranked North Central among the best nursing schools in the state—and in the top tier of RN programs nationwide—based on the percentage of the college's Class of 2020 nurses who passed the NCLEX-RN® licensing examinations administered between April and September 2020. The No. 1 ranking measured North Central's graduates against all other RN graduates in Michigan, including those from four-year universities.
Careers in the healthcare are rewarding, both personally and professionally. Unlike some other industries, advancements in technology and declines in the economy do not have much of an impact on the high demand for healthcare professionals—the need for workers is steady.
Degree Options
Course Offerings
Search North Central courses that work with your schedule.
Course Schedule
Career Opportunities
Students may find opportunities in the following areas of study:
Registered Nurse

Home Health Aide

Paramedic

Emergency Medical Technician (EMT)

Phlebotomy Technician

Nurse Practitioner
Check Out Available Careers
O*Net Online has detailed descriptions of the world of work for use by job seekers, workforce development and HR professionals, students, researchers and more!
Research Careers
ACEN Accreditation Information
Effective May 13, 2021, North Central's Associate of Applied Science of Nursing program at the main campus located in Petoskey, Michigan, is a candidate for initial accreditation by the Accreditation Commission for Education in Nursing. This candidacy status expires on May 31, 2022.
Accreditation Commission for Education in Nursing (ACEN)
3390 Peachtree Road NE, Suite 1400 Atlanta, GA 30326
(404) 975-5000
View the public information disclosed by the ACEN regarding this candidate program at http://www.acenursing.us/candidates/candidacy.asp
Student Profile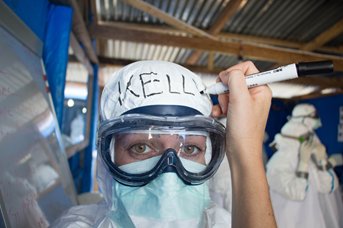 —Kelly Suter



Start today!
Our admissions team will assist you through every step of our free application process.
Apply Now
Nursing Program Planning
IMPORTANT NOTE: Simply meeting the minimum parameters and applying to the nursing program does not guarantee admission.
Science Requirements:
Nursing requires a great understanding of science as a whole and how it works within the human body. It is highly recommended that these nursing course requirements be completed with a grade of 3.00 or better, due to the competitive nature of the nursing admission process. The following courses must have been completed within five years of admission to the program.
BIO 235 General Anatomy and Physiology I
BIO 236

General Anatomy and Physiology II
General Education Requirements:
Understanding of science is only part of what makes for a great nursing program candidate and a great nurse—a well-rounded knowledge of health systems, communication, psychology, and written communication are all extremely beneficial in the nursing industry.
AH 231 Health Systems Concepts
ENG 111 English Composition I
COM 111 Speech or COM 170 Interpersonal Communication
PSY 161 Introduction to Psychology
PSY 261 Developmental Psychology

Nursing program applications must be submitted by March 1 of the year of the anticipated fall entry. You can apply to the program from your North Central student account. The application is on the Admissions tab. Login to the NCMC portal and go to My North Central and select the admissions tab. On the left side of the page is the Health Science application.
Nursing program applicants must meet specific nursing-related admission requirements in addition to the general admission requirements of the College. Nursing students are selected in the spring of each academic year, for a fall course start date.
Nursing students are selected based on the following criteria:
An applicant must have a college cumulative grade point average (GPA) of 2.75 or higher. The GPA is calculated using the general education and science prerequisites. Applicants should be aware that, traditionally, entering class grade point averages have been well above 3.00.

Grades in the Science requirements, BIO 235 General Anatomy and Physiology I and BIO 236 General Anatomy and Physiology II must be completed with a grade of 2.00 or better and no more than five years prior to admission to the nursing program.

Scores of the Test of Essential Academic Skills (TEAS). Information and study materials regarding the TEAS can be found at www.atitesting.com. You will be giving information regarding testing dates for the TEAS, once we have received your application. The test dates are in the spring and can be taken at many institutions in the state of Michigan.
Acceptance letters are sent in mid-June of each year.
Students accepted into the nursing program are required to do the following:
Return Letter of Acceptance to Nursing Department by Deadline and Authorize a Background Check
Students must also authorize the nursing program to perform a background check completed by the state of Michigan. Michigan Public Health Act 27, 28, and 29 of 2006 requires that clinical agencies perform a background check on all employees, including students who participate in clinical experiences. Certain felonies and misdemeanors may exclude a student from participating in clinical experiences and thus being part of the North Central nursing program. For an interpretation of these laws, click here.
Attend a Mandatory Nursing Program Orientation
Students accepted into the nursing program must attend the mandatory Nursing Program Orientation Session. The orientation session is held during the summer. The exact date is included in the letter of acceptance. It is a one-day session in which nursing students learn about the specific expectations of the program.
Obtain Cardiopulmonary Resuscitation (CPR)
Students accepted into the program must also obtain CPR certification. This can be completed a number of ways, including:
Completing North Central EMS 100 CPR and First Aid class ( 1 credit)

Completing the American Heart Association for the Healthcare Provider

Completing the American Red Cross Adult and Child Professional Rescuer (Adult and Child Certifications).
CPR certification must be obtained by the first day of any clinical experience and valid through the last day of the semester.
Medical Health History
Students should be in good physical and emotional condition in order to meet the demands of the profession. Students must provide the Nursing Department with a medical history (forms provided at orientation) completed by a physician or other primary care provider.
The purpose of the required physical exam is to assess the students' ability to meet the essential functions of the occupation of nursing. These functional abilities include, but are not limited to:
Speak clearly in order to communicate with clients, families, health care team members, peers, and faculty.

Stand and walk for six to eight hours/day.

Bend, squat, and kneel.

Assist in lifting or moving clients of all age groups and weights.

Perform CPR, i.e., move above the client to compress the chest and manually ventilate the client.

Work with arms fully extended overhead.

Use hands for grasping, pushing, pulling, and other fine manipulation.

Demonstrate eye/hand coordination for manipulation of equipment, i.e., syringes, procedures, etc.

Possess tactile ability to differentiate changes in sensation.

Possess auditory acuity to note slight changes in the client's condition, i.e., lung sounds, bowel sounds, etc.

Possess auditory acuity to hear the client's calls for assistance without facing the client.

Possess auditory acuity to interpret various equipment signals and use the telephone.

Possess visual acuity to read and distinguish colors, to read handwritten orders and other handwritten/printed data.

Possess visual acuity to clearly view electronic monitors and scales in order to correctly interpret data.
Proof of Immunization
The immunizations required are consistent with the recommendations of the Center for Disease Control and Prevention (CDC) for health care providers and exist to protect both patients and students.
Proof of Varicella (Chicken Pox) immunization or titer

Proof of Hepatitis B immunization or titer

Proof of Measles-Mumps-Rubella immunization or titer

Proof of Tetanus-Diphtheria-Pertussis (Td/Tdap/P) vaccination within the last 10 years

Proof of 2-step negative TB test or negative chest x-ray in the case of a positive skin test; TB test must be repeated annually.

Influenza Vaccines repeated annually.
It is the responsibility of the student to keep all health records and immunizations up to date and provide copies to the nursing department.
We know paying for classes can be tough, and we're here to provide you with resources to help. Below are a number of scholarships that can help you achieve your nursing degree!
Minority Nursing Student Scholarships
North Central is proud to recommend the following resources for further exploration of the nursing industry.
Nursing FAQs
For many people, a career in nursing is a calling. They want to pursue a career that is concerned with care giving and compassion. For others, nursing is a fast paced and stimulating career that requires the ability to think critically and utilize evidence-based practice. In reality, it is a combination of a caring heart and a keen mind.
According to the Bureau of Labor Statistics, the outlook for jobs in nursing remains positive. Nurses continue to find positions in acute care, long term care and home health. As the baby boomers retire, a greater need for registered nurses is anticipated. Advanced practices nurses, those with a master's degree or higher, especially nurse practitioners will be in high demand throughout Michigan and the US.
The prerequisites to the nursing program are BIO 235 General Anatomy and Physiology I, BIO 236 General Anatomy and Physiology II, ENG 111 Composition I, AH 231 Health System Concepts, PSY 161 Introduction to Psychology, PSY 261 Developmental Psychology, either COM 111 Speech or COM 170 Interpersonal Communication.
The prerequisites can be in progress when you apply to the nursing program; however, they must be completed by the end of the winter semester prior to the start of the program in the fall.

Science courses must be taken within five years of entry into the nursing program and you must have a grade of "C" or better.
Anytime, from the Admissions tab on your North Central student account. For a fall entry, you can apply anytime until March 1. Go to the Admissions tab on your student account and select Health Sciences application.
No, there is no wait list. Applicants who are not admitted to the nursing program must apply for the following year.
Yes, each year that you apply for the nursing program, you must complete a new application form.
Sixty-four students are accepted into the nursing program each year.
Admission into the nursing program is based on a ranked competitive process. Applicants apply to the program and are ranked by score based on GPA (Grade Point Average) of the prerequisites and TEAS score.
The TEAS test is the Test of Essential Academic Skills and is a standardized test that many nursing programs throughout the country use as one part of the admission process. The TEAS test gives us information as to how successful potential students may be in the nursing program.
It takes approximately 4 hours to complete and is administered in Learning Support Services in the Student Center. The cost is approximately $65 USD.
Once students are ranked, the top 64 students are accepted into the program. Letters of acceptance are mailed out in mid-June.
Individuals may contact
Assessment Technologies Institute (ATI)
or by calling toll free at (800) 667-7531 for information on how to obtain review materials. By logging onto ATI's website, students can purchase various study materials from their online store. Our school library has two study guides on loan that can be checked out of the library.
Once you've received your letter of acceptance, you will need to either accept or decline your space in the nursing program.
In addition, we have a mandatory nursing program orientation day where we review the expectations of the nursing program in detail. We also give you information about what equipment and uniforms you will need to purchase prior to the start of the fall semester. You will receive forms for your primary care provider to perform a physical examination and a list of information on required immunizations.
All clinical agencies require that we perform a criminal background check on our prospective nursing students because they will be working with vulnerable populations. If you've had a serious misdemeanor or felony conviction, you may not be eligible to be in a clinical facility or take the Registered Nurse licensure exam for a defined period of time. If you have questions or concerns, please refer to the
Michigan Long Term Care Partners Legal Guide
or
arrange a meeting to speak with the Associate Dean of Nursing for more information.
In addition to navy blue scrubs and proper shoes, you will also need to purchase a name tag, stethoscope, watch with a sweep second hand, and a nursing kit with bandage scissors, flashlight and goggles. You must also have a tablet or smart phone with 8GB of memory and Skyscape software for the first day of classes.
Over the course of the four semesters of the nursing program, the number of days of the week range from three days a week to five days a week. Clinical experiences are a variety of days and hours.
The length of a clinical shift may vary from four hours to 12 hours depending on the rotation. Clinical experiences may also include weekends.
The average number of contact hours per semester is 15 to 18. In addition to the time spent in theory and clinical courses, it is strongly recommended that students spend an additional 2 hours per contact hour each week reading, studying, researching and practicing clinical skills in order to safely care for patients. This would add up to another 30 to 36 hours in addition to the clinical and class time, so you could compare the effort invested into the nursing program to be equivalent to that needed to maintain a full-time job.
We recommend that students do not work while enrolled in the program. However, if students absolutely must work they should plan on working no more than 12 hours a week.
North Central is fortunate to have clinical agreements in a variety of settings which allow students to see the full range of nursing experiences. Clinical sites are not only in Petoskey but at various agencies in Charlevoix, Cheboygan, East Jordan, Gaylord, Harbor Springs, Mancelona and Traverse City. As a result, students are expected to have dependable transportation at all times.