The beginning of a new year is a time to re-evaluate, reset and re-energize. It's also a great time to explore a new hobby. Just in time for National Hobby Month in January, we're checking in with North Central's Library of Things to share a list of its most checked-out items.
The collection includes a variety of items in categories ranging from arts and crafts to electronics and technology. Interested in learning guitar? Borrow an acoustic guitar from the Library of Things. Need a new board game or Nintendo for your next get-together? You can find that, too.
"We want students and community members to borrow items that help promote their personal exploration and discovery, well-being, creativity and self-growth," said NCMC Librarian Kendra Lake.
The Library of Things was funded in December 2021 with a $25,000 Higher Education Emergency Relief Fund (HEERF) grant. Since its inception, the collection has grown to include 195 items that have been checked out 708 times. In fact, items from the Library of Things now account for 25 percent of the library's total circulation.
Here are the top 5 most popular items from the past year:
Here are library staff members' favorite items: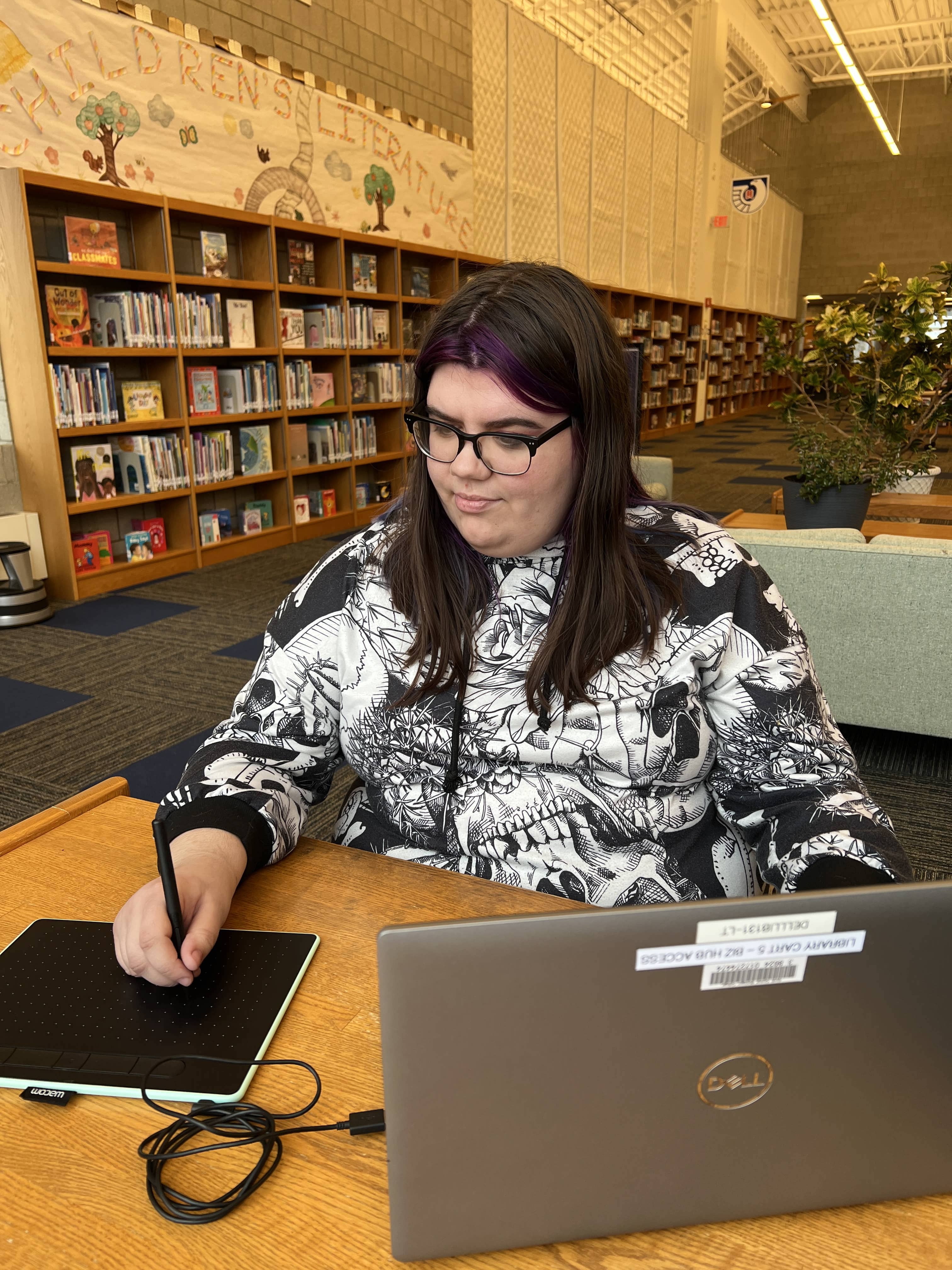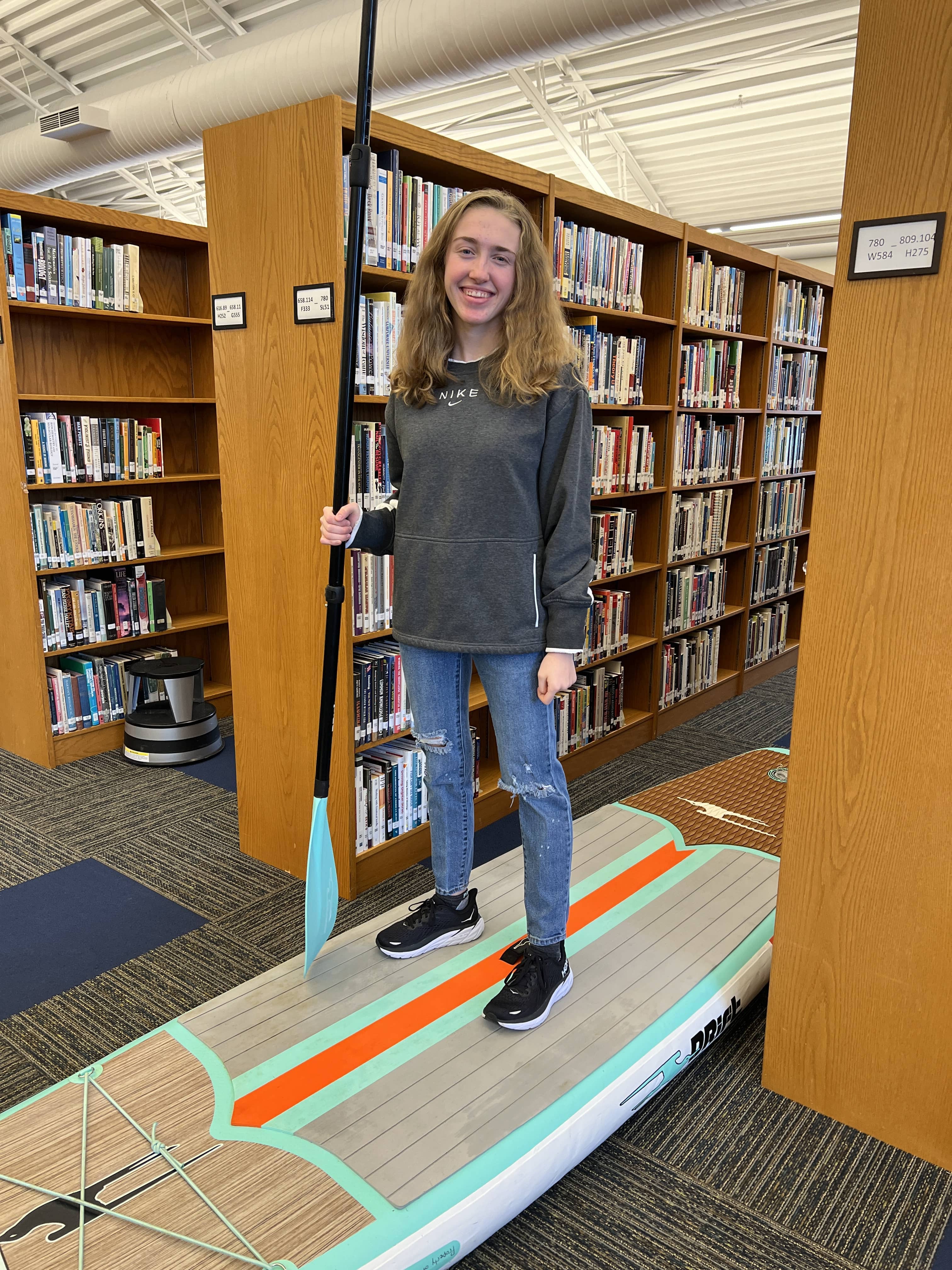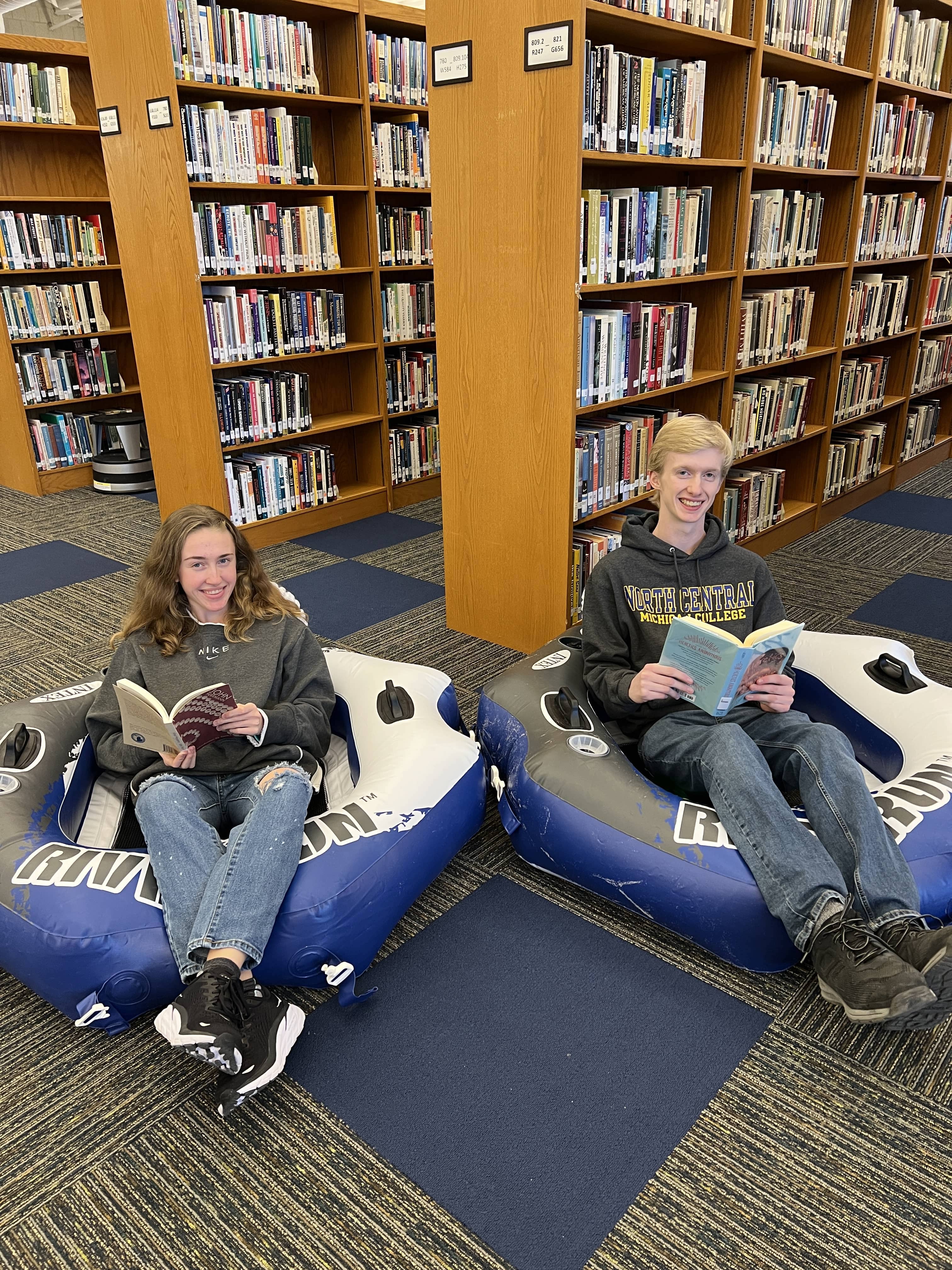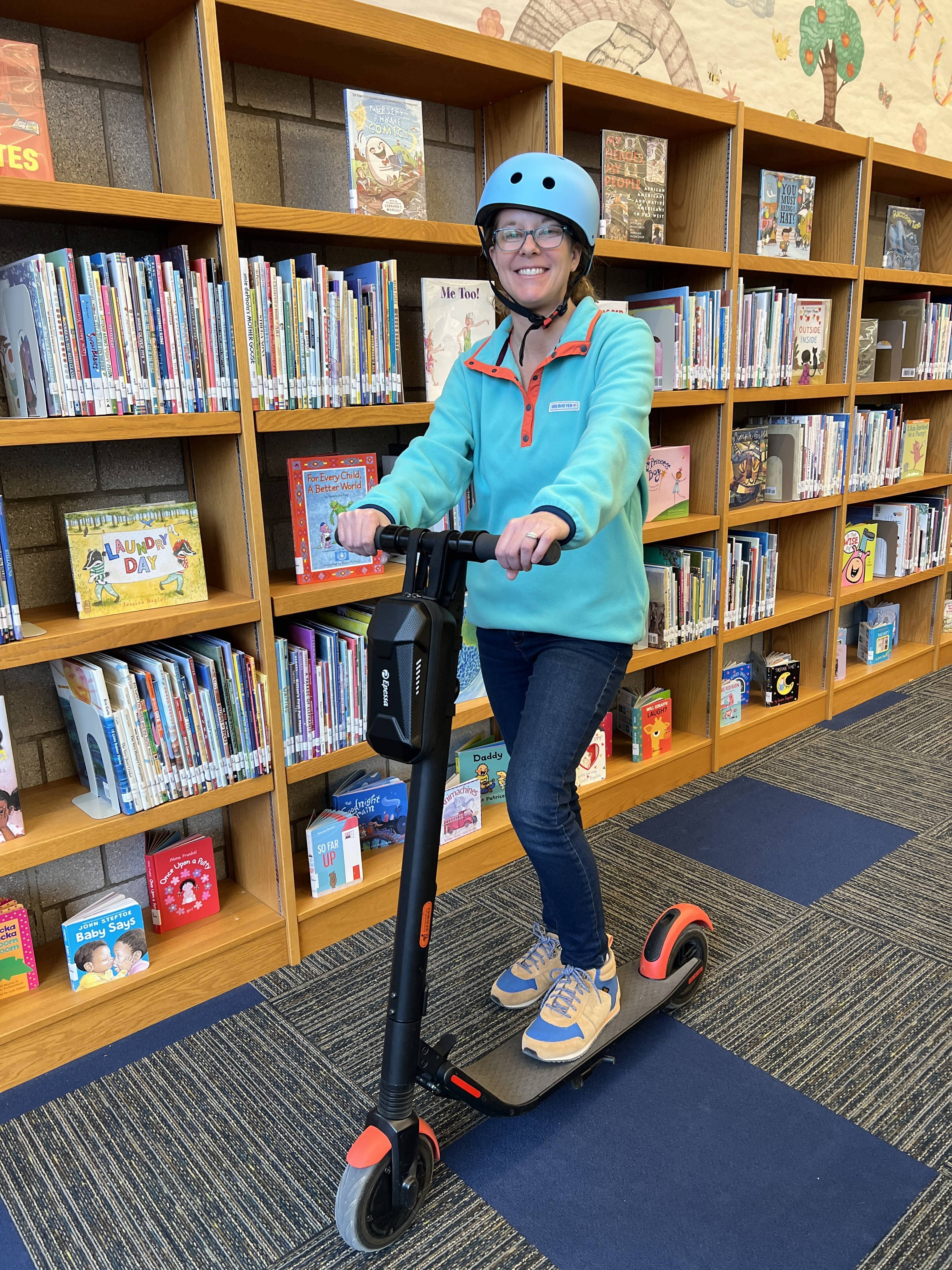 Pictured above: Nyomie Hallenbeck uses the Wacom Intuos drawing tablet, Makenah Dolson stands atop a Drift inflatable paddleboard, Makenah Dolson and Graham Oliver showcase the Intex River Run inflatable tubes, and Librarian Kendra Lake takes a spin on a Segway Ninebot electric scooter.
Visit https://ncmich.libguides.com/LOT to view the entire collection. Looking for something that's not listed? Suggest an item for purchase on the library's website.
In addition to its Library of Things items, the library offers fiction, nonfiction and reference books, children's books, literature reviews, newspapers, government documents, scholarly journals and popular magazines. Patrons can also reserve private study rooms and get reference and research assistance free of charge.
The NCMC Library is open 8 a.m.—7 p.m. Mondays through Thursdays, and 8 a.m.—5 p.m. on Fridays. For more information, visit https://ncmich.libguides.com/library or email library@ncmich.edu.