Foundation Board of Directors
MEET OUR FOUNDATION BOARD
Select from the list below to learn more about each of our Foundation Board members.
---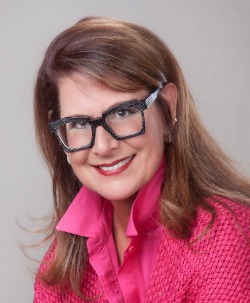 Chris Etienne joined the NCMC Foundation Board of Directors in 2016. Ms. Etienne is an Associate Broker with Harbor Sotheby's International Realty and Director of Leasing and Community Relations for Bay Harbor Company.
She has had a career in real estate since 2001 and has been in sales for over 25 years, previously as Vice President of Treasury Management Sales for National City Bank. Chris has a Bachelor's Degree from the University of Maryland European Division and an MBA from Lake Superior State University.
In addition to Chris' love for the real estate industry, she enjoys her involvement in the community. She is a founding board member of the Bay Harbor Foundation, member of the Rotary Club of Petoskey, board member and administrator for Northwest Michigan Industrial Association. She is a past board member of Petoskey Regional Chamber of Commerce and Hospice of Little Traverse Bay. Chris was appointed by Governor Rick Snyder in 2011 to serve on the Michigan Women's Commission and was appointed chair in 2016. Chris received the Athena Award in 2007 and the Emmet Association of Realtors Realtor of the Year award in 2014.
Chris' involvement in Rotary began in 1990 and she served as club president in 1997-98. Chris has served Rotary at the district level in many capacities and was district governor in 2007-2008. She has also served in leadership roles, as a committee member and as a training leader at the zone and international levels of Rotary International since 2009. Chris participated in a National Immunization Day for polio eradication in India in 2004 and in Nigeria in 2015.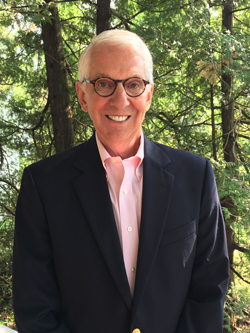 The North Central Michigan College Foundation recently welcomed Dr. James C. Schroeder (Jim) to the foundation Board of Directors. Jim brings to the table years of service in leadership roles in higher education and health care, specifically the areas of fundraising, development and advancement. The institutions he has served include the University of Illinois, The Ohio State University, the Harvard University Business School, and the Mayo Foundation.
Dr. Schroeder received his Ph.D. in Higher Education Administration, University of Toledo, Toledo, OH (1972); M.A. in Political Science, University of Toledo, Toledo, OH (1969) and a B.A. Political Science, History, Miami University, Oxford, OH (1966).
He actively retired in 2012 and moved to Petoskey, where he and his wife, Kathy, have had a cottage in Bay View for many years. They have a blended family, with four children and seven grandchildren clustered in the Midwest and in California. He currently takes on professional consulting engagements and is involved with a number of local nonprofit organizations, serving on boards and informally advising on financial and fundraising matters.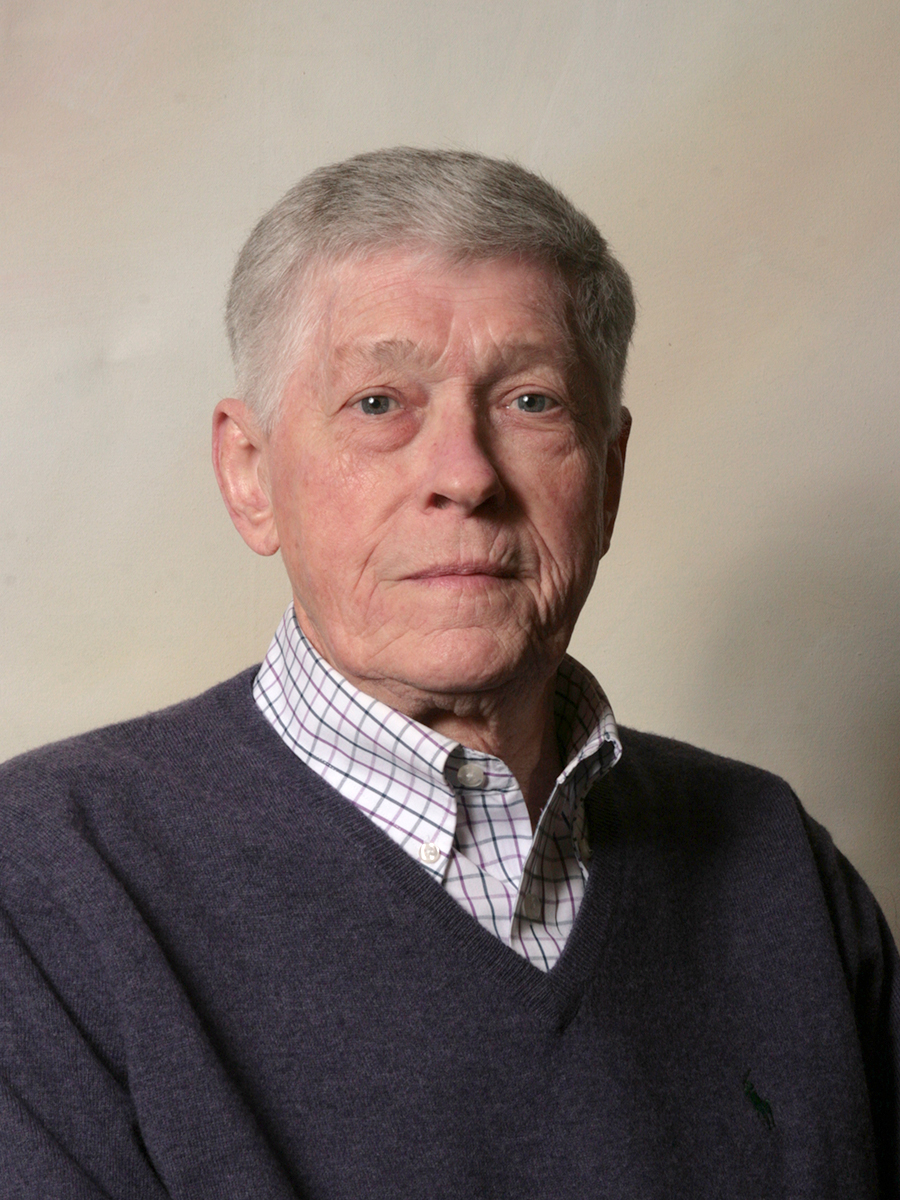 Max R. Bunker has been a member of the NCMC Foundation Board of Directors for more than two decades. He is currently the Treasurer. He is a retired principal partner in the CPA firm, Bunker, Clark, Winnell & Nuorala. He began public accounting in 1967 and spent the majority of time in the wealth management area for high net worth individuals.
Mr. Bunker is a graduate of Michigan State University and a member of the American Institute of Certified Public Accountants, the Michigan Association of Certificated Public Accountants, and the California Society of Certified Public Accountants.
Max has provided wise financial counsel to our Foundation Board, serving on the Investment and Finance Committee, Executive Committee, and as board treasurer. In 2013, he was honored with a Founders Society Award.
In addition to his service to North Central, Max served on Petoskey High School's scholarship committee for three decades, and was the original treasurer for our area's hospice organization. He has served as hospital treasurer and on the hospital foundation board, as well as president of Northern Michigan Community Mental Health. He has shared his skills in the classroom and on the golf course, volunteering at tournaments for all ages and abilities.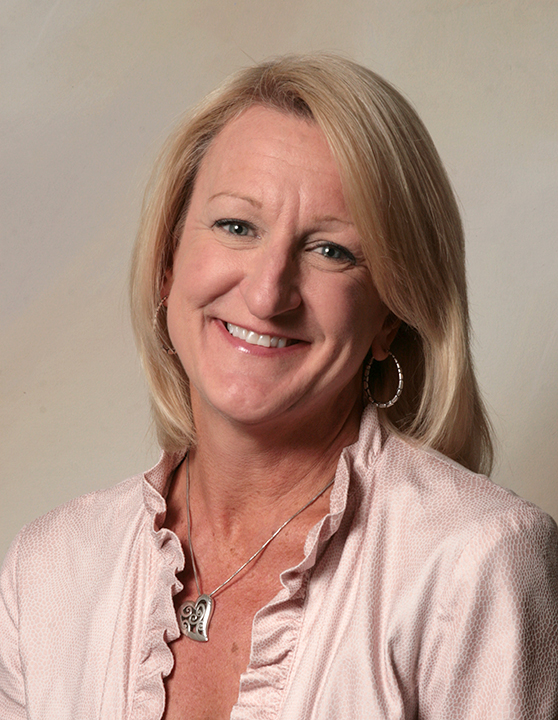 Dawn Bodnar has been a member of the North Central Michigan College Foundation Board of Directors since August 2012. She also serves on the Special Events Committee.
A graduate of North Central Michigan College, Ms. Bodnar is the Vice President of Marketing and Community Development at Awakon Credit Union in Indian River. Dawn is very active in the community, serving as treasurer of the Cheboygan County Brownfield Redevelopment Authority since November 2012, a director for Top of Michigan Trails Council since December 2014; and of the Great Up North Marketing Alliance since June 2014. She is the Vice President of the Topinabee Development Association, secretary of the Friends of the Inland Lakes Schools, and serves on the Events Committee for the Indian River Chamber of Commerce. She enjoys volunteering, boating, traveling and spending time with family and friends.
Prior to his retirement in 2013, Daniel (Dan) CasaSanta served as President for BorgWarner Thermal Systems, a subsidiary of BorgWarner, Inc. (BWA - NYSE). BorgWarner is a global leader in technology for combustion, hybrid and electric vehicles with facilities in 62 locations in 17 countries.

In retirement, Dan serves as treasurer for the non-profit organization MORC, Inc., in Oakland County, which advocates for long-term supports for individuals with physical and intellectual disabilities in Southeast Michigan. He is also vice president for the Great Lakes Chamber Orchestra's Board of Directors and serves as the Treasurer for Harbor Area Recreation and Entertainment, Inc., a local nonprofit aimed at receiving and disbursing funds for charitable, educational and scientific purposes in the Harbor Springs area. In addition, Dan is an Elder in the First Presbyterian Church of Harbor Springs.

He and his wife, Linda, are year-round residents of Harbor Springs and spend the summer months in their Bay View cottage.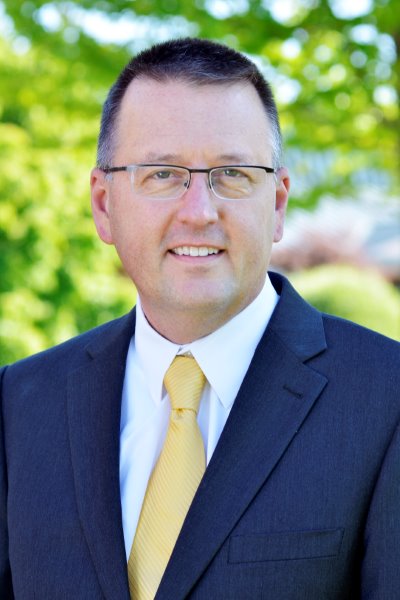 Dr. David Roland Finley was named president of North Central Michigan College in 2018. Previously, Dr. Finley served over two years as the provost and vice president for academic affairs (interim) at Lake Superior State University in Sault Ste. Marie, where he also served as dean of the of the College of Business and Engineering from 2012 to 2018. Prior to his work at LSSU, Dr. Finley was vice president of academic affairs at Trine University in Angola, Indiana.
Although he began his career as an environmental consultant, Dr. Finley found his niche in academia. He is driven by a passion that education — and access to education — are the great equalizers, and he is an ardent advocate for campus-wide diversity and cross-cultural experiences.
Dr. Finley received a bachelor's degree in atmospheric and oceanic science and a master's degree in atmospheric science, both from University of Michigan. He also holds a master's degree and doctoral degree in chemical engineering, both from Wayne State University.
Dr. Finley is a member of the Accreditation Council for Business Schools and Programs, the American Society for Engineering Education, the Engineering Society of Detroit, and the Tau Beta Pi engineering honorary.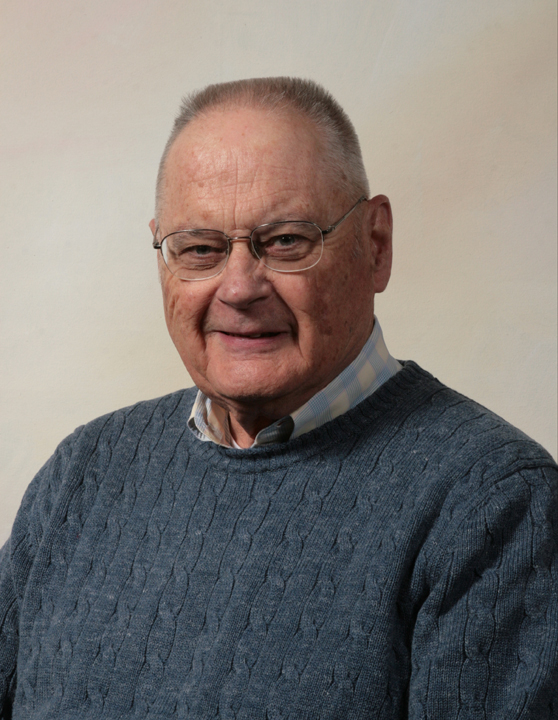 Mr. John Fought has served on the North Central Michigan College Board of Trustees since November 2004 and is currently board treasurer. Mr. Fought is a member of the Personnel Committee, the Foundation Committee, and is chairman of the Finance and Facilities Committee.
Mr. Fought received his bachelor's degree from Albion College and his MBA from the University of Michigan. A retired CPA, he resides in Petoskey.

Chris Morley joined the NCMC Foundation Board of Directors in the fall of 2018. Mr. Morley has lived and worked in Petoskey since 1997. Chris works for American Home Technology as a salesman and the buyer. The company specializes in audio/video distribution, lighting, HVAC control, motorized and manual shades and wireless networks.
Chris has served on the Crooked Tree Arts Center Board of Directors for six years and five years as the Visual Arts Committee Chairman. Chris is currently on the Board of Directors for the Charlevoix Circle of Arts and is Chairman of the Exhibitions committee.
Chris has served on the Board of Trustees for the Morley Family Foundation in Saginaw, MI for 24 years, and serves as their Governance Chairman. He is also the President of the Schroeder Foundation in Roscommon, MI.
Chris is a graduate of Northwood University and has a bachelor's degree in business administration with a dual major in management and marketing. He and his wife Liisa enjoy boating, golfing, skiing and hiking all around Northern Michigan.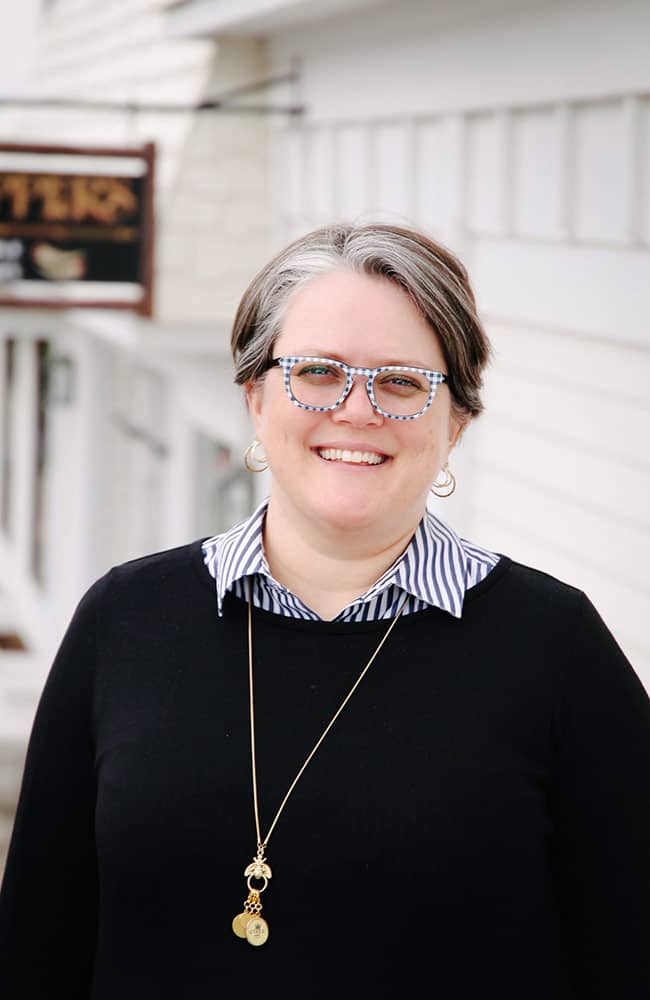 Jennifer Shorter was appointed to North Central's Board of Trustees in February 2022 to fill the vacancy created by Irma Noël's departure.
Shorter is the third-generation proprietor of Grandpa Shorter's Gifts, a family-owned and operated souvenir shop in Petoskey that has been voted Northern Michigan's favorite gift store. She also owns its two sister shops, J.W. Shorter & Son Mercantile and The Katydid, also located in Petoskey.
Shorter attends North Central classes for personal enrichment and encourages her employees to do the same.
"I believe in continuing education regardless of age, and I take college classes every year in my quest to be a better version of myself," she said. "The more we learn, the better our community becomes. The fact that NCMC offers so many career tracks where graduates can stay in the area is incredibly important to the year-round vitality of our region."
An alumna of Petoskey High School, Shorter graduated from the University of Michigan Ross School of Business with an emphasis in marketing and entrepreneurship. She received the Distinguished Leader Award from the Ross School of Business in 2021.
In addition to her service on North Central's Board of Trustees, Shorter is a member of First Community Bank's Board of Directors and the City of Petoskey's Downtown Management Board.
Shorter will serve as interim trustee until the November 8, 2022, general election. She plans to run for election to serve out the remainder of Noël's term, which expires in December 2026.
She lives in Petoskey with her husband, teenage daughter and their dog.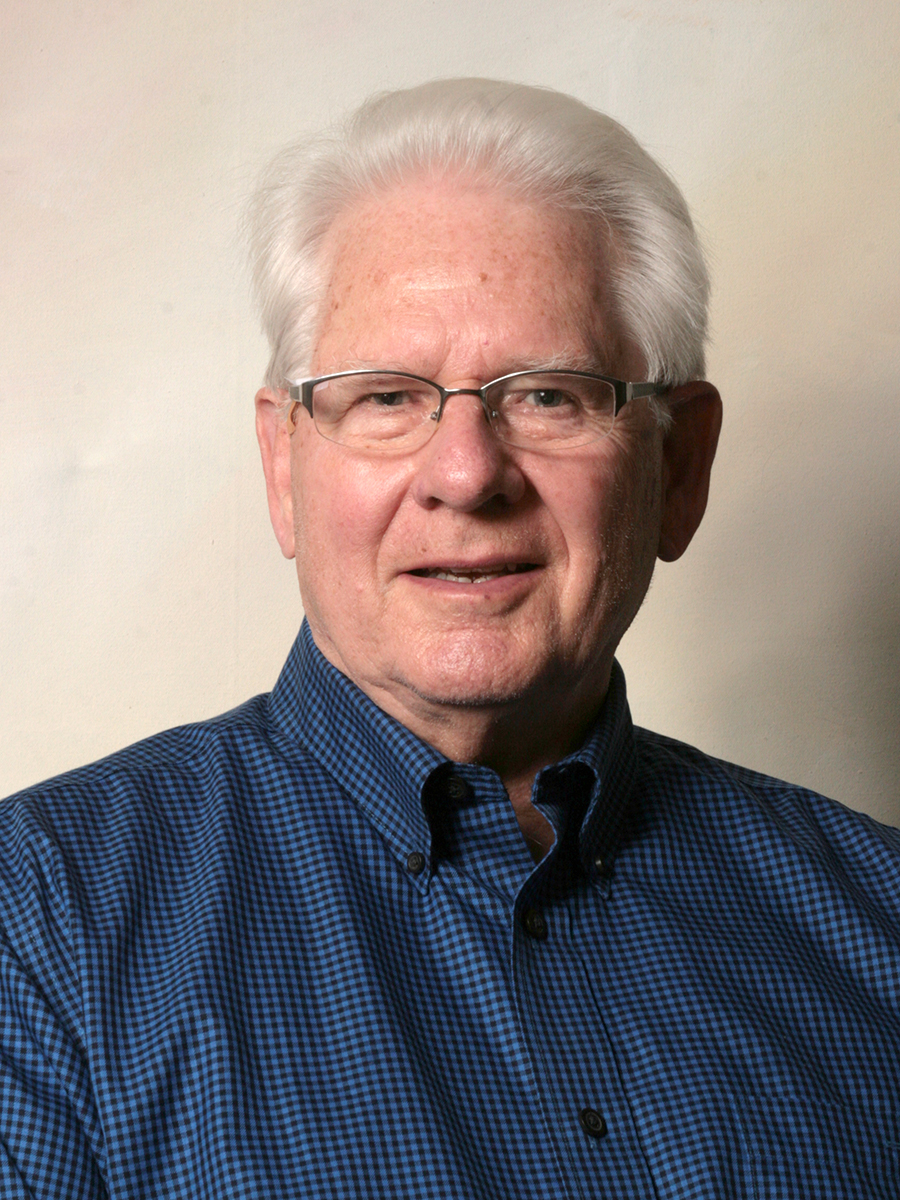 Dr. Stan Smith has been a member of the NCMC Foundation Board of Directors since 2008. He serves on the special events committee. Dr. Smith and his wife, Marilynn, served as co-chairs of The Healthy Investment capital campaign for North Central Michigan College's Health Education and Science Center in 2012.
There are 13 "doctors" in Stan's family (11 are veterinarians). His grandfather Smith's title was Professor; his dad was a college professor (Colorado State University, Veterinary); his brother is a medical doctor, and was director of Pathology and Laboratories at Indiana University.
Stan is a medical doctor (University of Iowa '66), president of his medical fraternity, president of his intern class (Hurley Medical Center, Flint), physician for the Naval War College at Newport, RI, residency in Radiology at University of Vermont, board certified Radiologist on staff at McLaren Northern Michigan Hospital 1972-2014 (director 3 yrs.), prior member of Board of Directors of Michigan Radiological Society, and current president of the Northern Michigan Medical Society. He is a member of the Rotary Sunrise Petoskey, member of the Homeowners Board of Crooked Tree, member of Cross of Christ Lutheran Church, volunteer for the American Junior Golfers Association, volunteer host to the National Ski Association at Boyne Highlands.
His wife Marilynn is a certified mycologist who offers workshops through North Central's Corporate and Community Education department every fall. They reside in Petoskey.
Ashley Whitney was appointed to the NCMC Foundation Board of Directors in June 2022. Please check back soon to see her photo and bio.