Why wait? Get a head start on your college degree!
Dual enrollment vs. concurrent enrollment: What's the difference?
Dual enrollment students attend college classes taught by North Central faculty, alongside other North Central students. Dual enrollment courses are offered at North Central Michigan's campus in Petoskey and at our centers in Cheboygan and Gaylord. Concurrent enrollment brings the college classes into area high schools, providing courses that are offered in the high school setting and eliminating travel barriers for students.
Both dual and concurrent enrollment courses are great options for high school students looking to get a jumpstart on their college credits. Plus, North Central's dual and concurrent credits follow you to colleges and universities across the state and nationwide, saving you considerable time and money.
Dual Enrolled Student Tuition Rates 2023-24
| | |
| --- | --- |
| | |
| In-District Tuition: | Out-of-District Tuition: |
| $144 per contact hour | $178 per contact hour |
---
Dual and Concurrent Enrollment Information
Consistent with the recommendations of the Michigan Department of Education, eligibility for North Central's dual and concurrent courses is based on a combination of factors, including teacher and counselor recommendations and standardized test scores.
The MME, ACT, SAT, and Accuplacer scores are designed to indicate whether a student is ready for college success. PSAT scores are designed to indicate whether a student is on track to be ready for college success.
High school counselors and principals use the guidelines provided by the Michigan Department of Education and their assessment of the student's readiness for such work. At a minimum, federally-based ability to benefit scores of 13 in ACT English and ACT Reading should be used to qualify students for participation in dual and concurrent courses.
Using the information provided in the state and federal guidelines, the high school counselor or principal can determine the student's eligibility for participation. The endorsement of the high school principal is a requirement for enrollment in dual or concurrent courses.
Students who are interested in dual and concurrent enrollment courses should apply online and should seek the endorsement of their high school principal. Only those students who have received an endorsement will be enrolled in the selected dual or concurrent courses.
A North Central representative will visit each concurrent enrollment class in the first week of the academic year to ensure that the enrollment process is complete and to review college expectations for all students.
Dual and concurrent enrollment classes are designed to challenge highly motivated students. Course requirements and grading standards are the same as those in courses offered on campus.
Students should be aware that the credits and grades earned through concurrent and dual enrollment will appear on a North Central Michigan College transcript that will serve as a part of their permanent academic record. It will also be used to calculate the student's cumulative grade point average and Satisfactory Academic Progress for financial aid and must be disclosed to other colleges and universities upon transfer.
The same personalized, supportive North Central experience is guaranteed to all of our dual and concurrent students. Student support services include:
Academic support is available through North Central's Tutoring & Testing Center. TTC offers free tutoring services, a Math Lab and Writing Center, quiet space for studying, and materials to improve test-taking and study skills.
We offer support for mental health and wellness, including counseling services with a full-time, licensed professional counselor in our Student Services department.
Dual and concurrent students have full access to North Central's Library and its research services.
Our dual and concurrent students are invited and welcome to participate in all of our student life opportunities, clubs, and organizations.
---
Useful Forms
Dual Enrollment Alumni Spotlight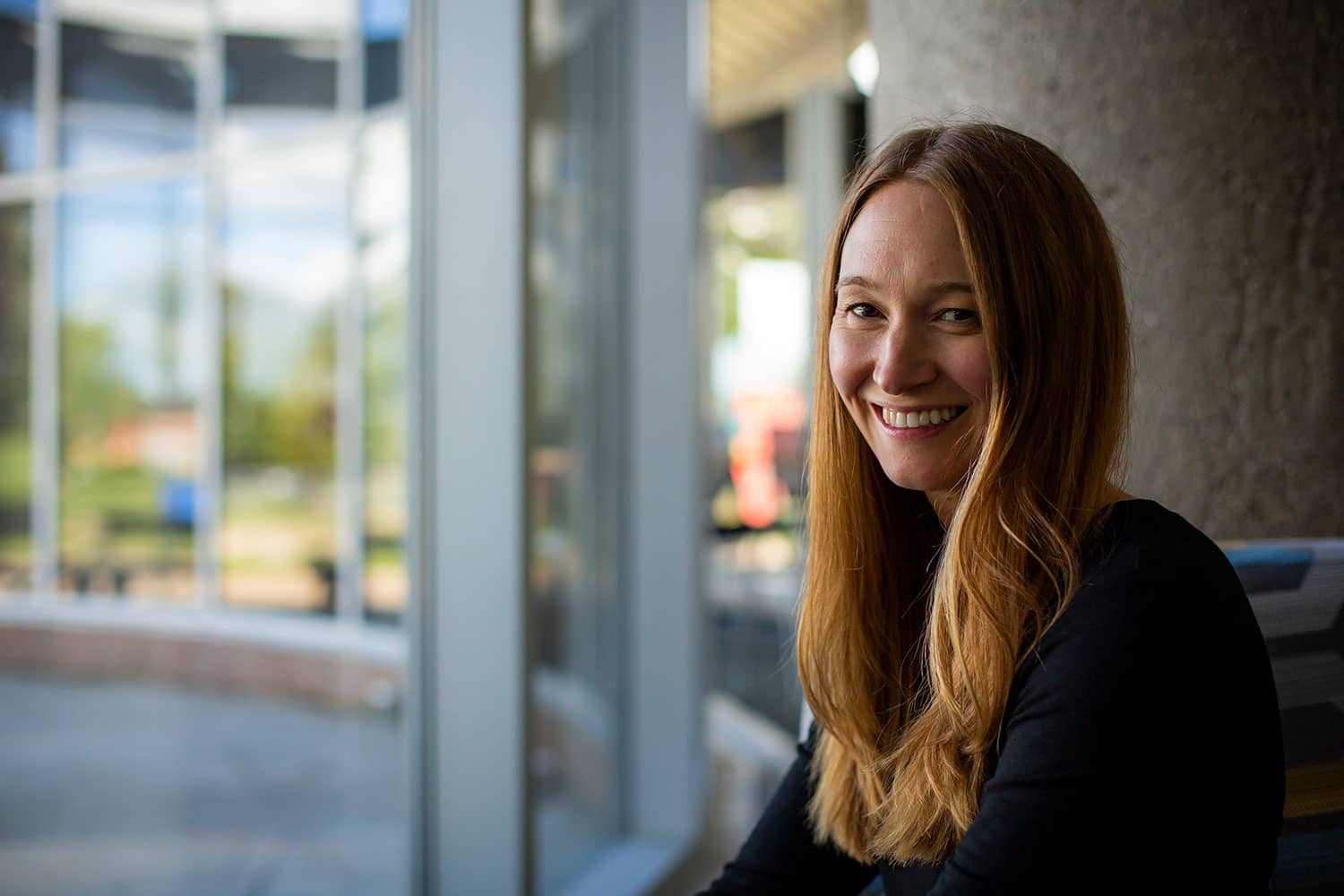 —Chelsea Platte, dual enrollment alumna and V.P. for Advancement/Executive Director NCMC Foundation
Questions? I can help!
Cassidy Leirstein
Dual Enrollment Coordinator
leirsteinc@ncmich.edu
231-439-6393