We'll help you answer the call.
Workforce training is available for paramedics, firefighters, and corrections officers.
North Central Michigan College offers several opportunities for workforce training in the public service sector. Grant funding is available to offset or cover the cost of many of these programs.
From our fire and corrections officer academies to our paramedic courses, we'll help you build a team that's ready to answer the call—and then some.
---
Next Corrections Academy Begins February 5, 2024:
North Central is approved by the Michigan Sheriffs' Coordinating and Training Council (MSCTC) to offer Local Corrections Officer Training Academies.
Our four-week, 160-hour Winter 2024 MSCTC Corrections Academy is open to newly hired deputies and individuals interested in becoming pre-service recruits. Academy training is required for all new recruits into sheriff's office correctional facilities, or within one year of hire for all new hires.
All classes are held on North Central's Petoskey campus and conducted by certified MSCTC instructors. A graduation ceremony will be held at 6 p.m. on March 1, 2024.
Tuition Cost and Registration Information
The total cost for the Winter 2024 Corrections Officer Academy is $1,500. Grant funding is available to help qualifying students offset or cover the cost of this training opportunity.
Space is limited. The registration deadline is January 19, 2024.
Questions about the academy? Contact Corrections Academy Director Robert Scholey at 888-298-6605.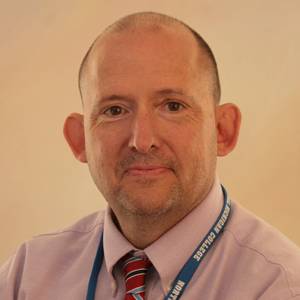 Questions? I can help!
Jim Cousino
Dean of Career and Technical Education
jcousino@ncmich.edu
231-348-6630