This is a free event sponsored by North Central's International Committee. Prior registration is suggested: https://www.ncmclifelonglearning.com/event-5102130/Registration
Learn about the Japanese government's Society 5.0 initiative and its intersection with artificial intelligence and biometric surveillance, as well as the anxieties surrounding aging populations in industrialized nations. Announced in 2019, Society 5.0 places the issue of an aging society and shrinking population center stage. A successor to early ICT-based initiatives such as the 2000s-era Japan, Society 5.0 seeks to realize a human-centric society that achieves both economic growth and solutions to social problems via systems that fuse cyberspace and physical space to a high degree. Examine the program's focus on Japan's aging population within the context of contemporary smart city discourse, as well as older, mid-20th century ones arising from cybernetics and systems theory.
---
About The Speaker: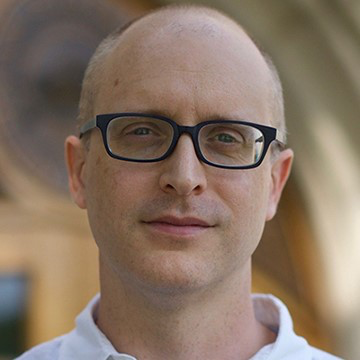 David Humphrey, Ph.D., is assistant professor of Japanese and Global Studies at Michigan State University.
His research on Japanese media has appeared in journals including Media Culture & Society, the International Journal of Communication and The Journal of Japanese Studies. He is the author of the forthcoming book The Time of Laughter: Comedy and the Media Cultures of Japan (University of Michigan Press, 2023) and is currently working on a manuscript on digital culture in Japan.