Ranking recognizes college's commitment to supporting veterans and military-connected students
North Central Michigan College has earned the highest ranking "gold status" from the Michigan Veterans Affairs Agency in its annual listing of veteran-friendly schools. The agency's ranking recognizes academic institutions committed to supporting the needs of veterans and military-connected students on campus.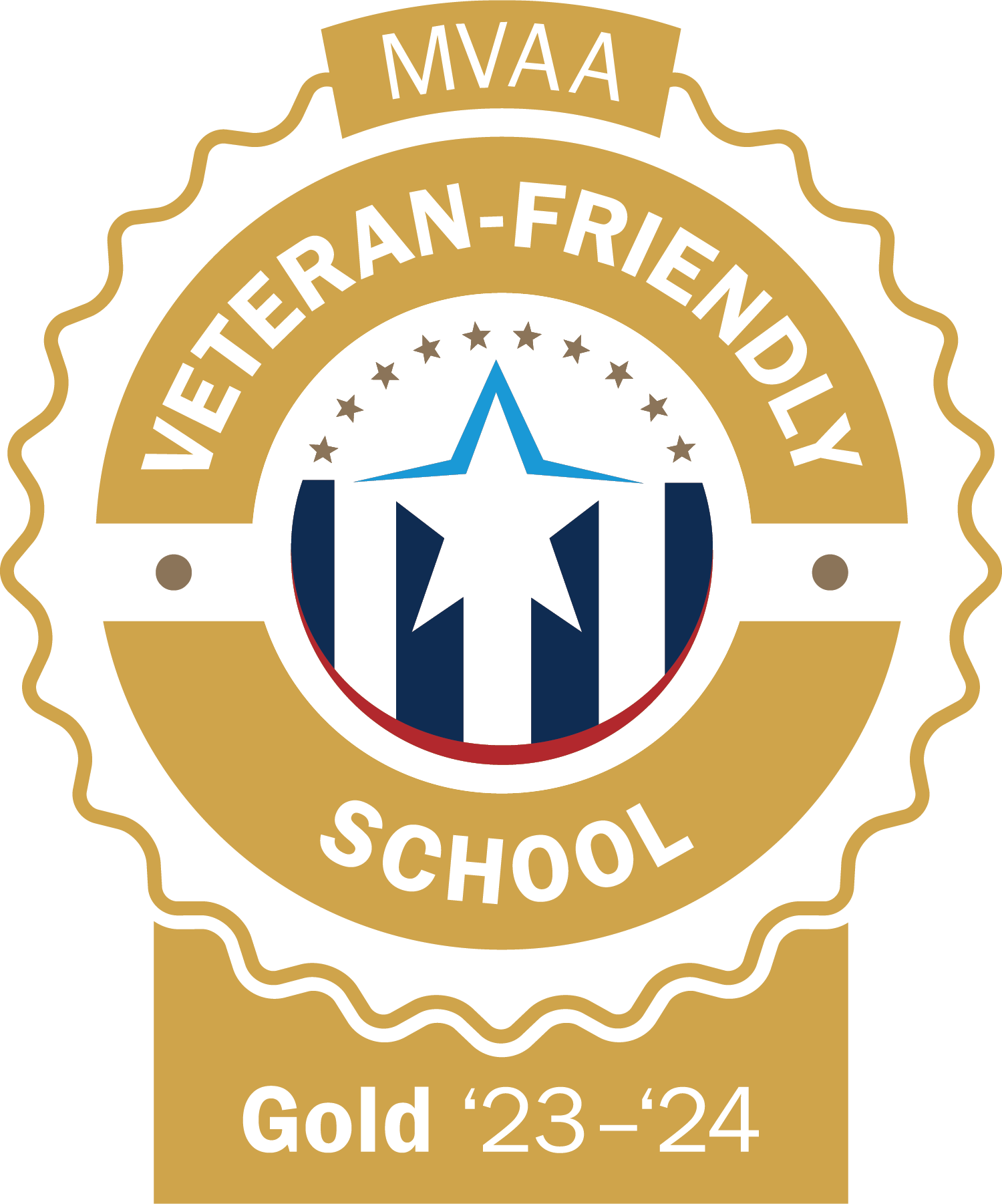 North Central was awarded gold-level status based on its veteran-centric services and programs.
"Earning gold-level status is a testament to North Central's campuswide support of veterans, students who are currently serving our country, and their dependents," said Katie Malone, NCMC's director of financial aid. "Serving these students well is a small but genuine way we can thank them for their service while providing the tools and support they need to take the next step in their career."
MVAA lists seven criteria that determine the level of support provided to military-connected students and student veterans. A school must meet at least six of these seven criteria to earn gold status:
An established process for the identification of current student veterans
A veteran-specific website
An active student-operated veterans club or association
Veteran-specific career services resources, advising and/or outcome monitoring
An on-campusveteran coordinator and/or designated staff point of contact
A system in place to evaluate and award credit based on prior military training and experience
Monitoring and evaluation systems for student veteran academic retention, transfer and graduation rates
For information about services available for North Central's veterans and military-connected students, visit www.ncmich.edu/admissions/veterans-active-military.html.