Student Tech. FAQs - Coronavirus
Frequently asked questions (FAQs) about problems with technology requirements for moving to online classes due to COVID-19:
The remainder of your Winter 2020 classes require you to have consistent & reliable internet access.
How much data is included in your plan? What would it cost to "bump" it up, even temporarily?

Is your internet or cellular service provider offering free or reduced service and/or data if you are a student taking online classes during the COVID-10 outbreak? (See next to last page of this FAQ for providers offering such plans.)
Contact your local service provider to ask questions about your existing service, set up new service, or ask for information regarding free or reduced services offered for students moving to online classes due to COVID-19. Contact numbers for popular local provides are listed below.

* Wifi access will be available in the library parking lot on the Petoskey campus, and in parking lots closest to the building at our Cheboygan and Gaylord centers for drive-in internet access. See main campus map below.
Local Broadband Internet Providers
Local Cellular Data Providers

ATT: 855-220-5211

Comcast: 855-846-8376

Spectrum/Charter: 855-707-7328

TrueStream: 888-485-2537

ATT: 231-348-0700

T-Mobile: 231-489-2528

Verizon: 231-487-0179

Cricket: 231-881-9866
We recommend that you check your email daily for important instructor communications and college announcements. Your instructors may give you more specific instructions for communicating with them or your fellow students in the class.
Brightspace 101 – FREE self-paced online course
Brightspace 101 provides a self-guided tour with opportunities to practice using discussions, exams, &assignments. To self-enroll, visit the Brightspace 101 infographic on the right side of the Brightspace home page.
Talk or chat with a Brightspace support person 24/7
Can't figure out what your instructor wants you to do in Brightspace?
First, contact your instructor with questions about activities and assignments in Brightspace – he or she will be happy to help! Your instructor's contact information can be found in the syllabus.
If you are unsuccessful in contacting or resolving your concern with your instructor, email mleaver@ncmich.edu.
The IT Help Desk can help resolve portal login issues, connecting to the student wireless network, and solve other technology problems.
Regular business hours - 231-348-6617
Evenings, weekends, holidays, & busy times of the semester - 231-622-7239
AT & T
Verizon
Spectrum
t-Mobile
Comcast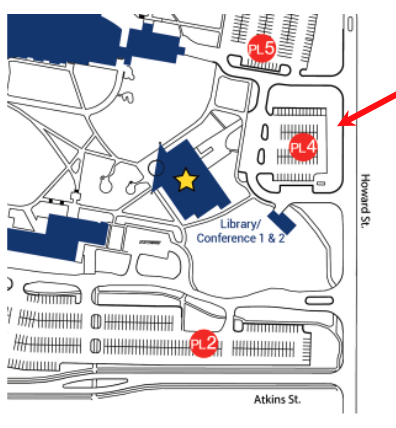 Expanded Wi-Fi access is available in Parking Lot 4 (PL4) on Petoskey's main campus:
In Cheboygan, Wi-Fi access is available in the parking lot directly adjacent to our Straits Area Education Center at: 504 Division St., Cheboygan, MI 49721.
In Gaylord, Wi-Fi access is available in the parking lot directly adjacent to our North Central Michigan College Gaylord Center at 620 E. Fifth St., Gaylord, MI 49735.