State and local assistance programs
Earning a college degree is an investment in yourself and your future. Here are several state and local assistance programs to help you pay for college.
Federal Aid
Federal Financial Aid (Pell, Federal Supplemental Opportunity Grant (FSEOG), Direct Subsidized Loans, and Unsubsidized Loans) eligibility is determined by completing the Free Application for Federal Student Aid (FAFSA). Students must apply each academic year for financial aid assistance by completing the FAFSA. Several state and scholarship also require completion of the FAFSA.
Visit: https://studentaid.gov/h/apply-for-aid/fafsa
Financial Resources at North Central
Federal Loans
Loans are funds given by a lender that must be repaid by the borrower.  North Central Michigan College is a Federal Direct Loan participant. The lender is the U.S. Department of Education instead of a bank or other financial institution. The interest rate and financial aid loan fees are set by the U.S. Department of Education. 
Visit: https://www.ncmich.edu/admissions/financial-aid/student-loans/index.html
Contact: Email financialaid@ncmich.edu or call 231-348-6698
NCMC Scholarships
Through generous donations from the community, North Central makes available a variety of scholarships. Our Scholarship Committee is dedicated to assessing the qualifications of students seeking scholarship funding. 
Visit: https://www.ncmich.edu/admissions/financial-aid/scholarships/index.html
Contact: Email financialaid@ncmich.edu or call 231-348-6698
Veterans Benefits
Veterans and veterans' dependents are encouraged to contact Katie Malone, director of financial aid, at 231-348-6698 for information about the Department of Veteran Affairs (VA).
The VA benefits eligibility in the areas of: Education, Employment, Healthcare and Quality of Life. The VA Certifying Official on campus can assist students with applying for VA educational benefits and will verify enrollment each semester. The student must request certification each semester with the VA Certifying Official. Students are required to make satisfactory academic progress to continue receiving benefits. All changes of address, a program of study and withdrawals from courses must be reported immediately to the VA Certifying Official. For more information, visit https://benefits.va.gov/gibill/.
For more information about North Central's veterans resources, visit our Veterans and Active Military page.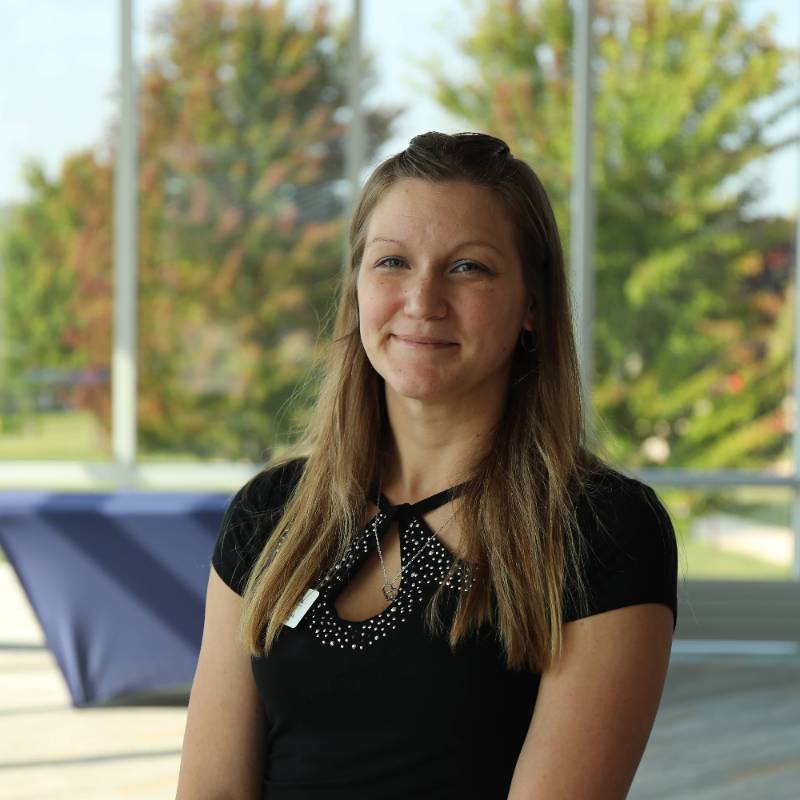 Questions about financial aid?
Katie Malone
Director of Financial Aid
kmalone@ncmich.edu
231-348-6698
Enroll today!
Our admissions team will assist you through every step of our free application process.
Apply Now
OTHER RESOURCES
Women's Resource Center (WRC)
The Women's Resource Center if Northern Michigan can provide financial assistance with educational expenses including tuition costs, textbooks and supplies, childcare costs, and scholarship exploration.
Contact: Stacey Burns at 231-348-6699 or sburns@ncmich.edu
Visit: https://www.wrcnm.org/
Michigan Learning and Education Advancement Program
The Michigan Learning and Education Advancement Program offers those impacted by the pandemic assistance paying tuition to obtain a credential in a short-term training program at North Central Michigan College.
Visit: https://www.michigan.gov/leo/bureaus-agencies/wd/education-training/michigan-learning-and-education-advancement-program
Michigan Works! Northeast Consortium
The Michigan Works! Northest Consortium offers a variety of programs to help with out of district tuition, books, fees, mileage, and more. These programs could help you continue your training without the stress and burden of student debt.
Contact: Niki Chamberlain at 231-627-4303, ext. 1106
Visit: MiWorksNE.org
Michigan Reconnect
The Michigan Reconnect program pays the remaining balance of in-district tuition and mandatory fees after other state and federal financial aid have been applied. Students who attend out-of-district community colleges will receive a large tuition discount. It is designed specifically for eligible adults who want to start or finish an associate degree or skills certificate.
Visit & apply: https://www.michigan.gov/reconnect/0,9968,7-417-102946_102969---,00.html
Fostering Futures Scholarship
The Fostering Futures Scholarship (FFS) provides eligible foster youth with scholarship funds for tuition, fees, room/board, books, and supplies/equipment required for enrollment.  The FFS is available to students on a first-come, first-served basis. Students must complete one application per academic year and return it to Student Scholarships and Grants, listed at the bottom of the application. FFS provides scholarships to students who have experienced foster care in Michigan on or after age 13.  Students must also demonstrate financial need to qualify. 
Visit & apply: https://www.michigan.gov/setwithmet/scholarship/fostering-futures-scholarship-application-and-information
Michigan Education Training Voucher
These vouchers may be provided to eligible youth to help fund their post-secondary educational and training endeavors. Funds from this source are called Education and Training Vouchers (ETVs). Youth eligible for this funding opportunity must meet Michigan's Youth in Transition (YIT) fund eligibility requirements. Youth who were adopted on or after their 16th birthday are also eligible.
Visit & apply: https://mietv.samaritas.org/
Michigan Education Trust
If your family set up a Michigan Education Trust fund, you will need to activate your account and authorize payment to North Central. The website below provides instructions on how to activate your account. Once you have done so, please contact the Financial Aid office so we can confirm this activation.
Learn more: https://www.michigan.gov/setwithmet/manage/paying-college/intro/met-students-preparing-for-college
Michigan Indian Tuition Waiver (MITW)
To be eligible for the MITW, you must meet the following criteria:
Qualify for admission at one of Michigan's public colleges or universities, AND

Be ¼ or more Native American blood quantum as certified by your Tribal Enrollment Department, AND

Are an enrolled citizen of a U.S. Federally Recognized Tribe as certified by your Tribal Enrollment Department, AND

Be a legal resident of the state of Michigan for not less than 12 consecutive months.
Visit & apply: https://www.michigan.gov/mdcr/divisions/dei/indian-tuition-waiver
Waganakising Odawa Career and Technical Education Program (WOCTEP)

Operating within the Education Department of Little Traverse Bay Bands, WOCTEP has offered certificate and associate programs in partnership with North Central since 2008. Certificate and associate programs enhance both personal and professional development and lead to increased employability. High school graduates, GED graduates, and college students can enroll in WOCTEP.

Visit: https://ltbbodawa-nsn.gov/departments/education/woctep/
---
Scholarship Resources
StudentScholarships.org
This website offers a large online collection of scholarships applications to review and apply for individually.
Visit: studentscholarships.org
Charlevoix County Community Foundation
Thanks to generous donors, we are pleased to offer more than 100 scholarships every year to graduating high school students, with a few available to those continuing in post-secondary programs.
Visit: https://www.c3f.org/scholarships/about-our-scholarships.html
Petoskey-Harbor Springs Area Community Foundation
With the myriad challenges facing today's students, the Petoskey-Harbor Springs Area Community Foundation and its scholarship program is working to lessen the financial burden for students who are continuing their education. If you are a student in Emmet County graduating this spring and planning to continue your education this fall, PHSACF invites you to pursue the variety of scholarship opportunities available.
Visit: https://www.phsacf.org/grants-scholarships/scholarships/
Michigan Tuition Incentive Program
The Michigan Tuition Incentive program is a state award that provides finances for tuition and fees at the resident college rate to students who are under the age of 20, are high school graduates, or have earned their GED. The Michigan Department of Treasury, through Family Independence Agency Medicaid records, certifies eligibility for each recipient. Students must enroll in at least six credit hours per semester.
T.E.A.C.H. Scholarships
State funds are available for tuition, fees, books, and stipends for students currently working in participating in early childhood education programs.
Visit: https://www.miaeyc.org/