David Roland Finley, Ph.D.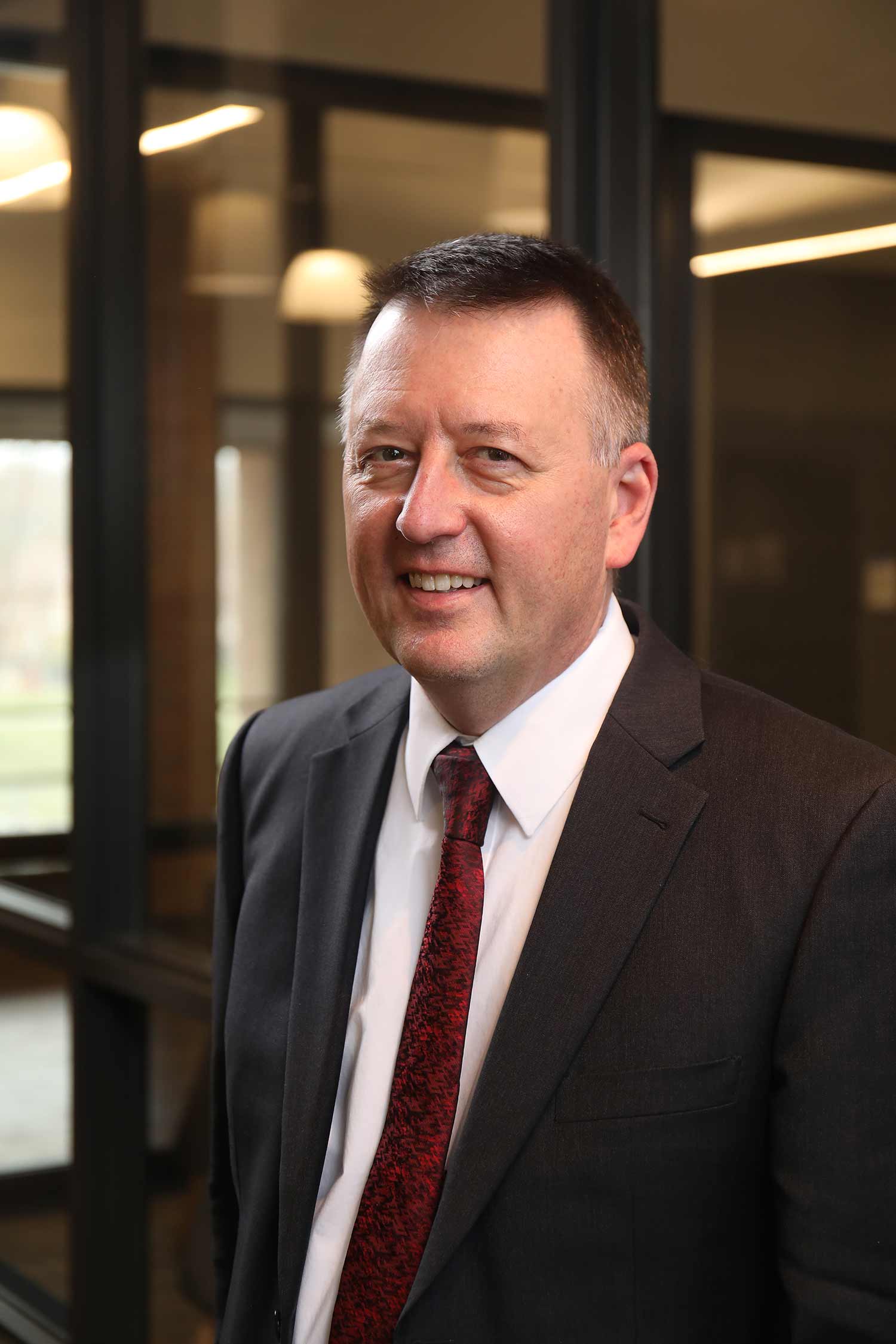 Dr. David Roland Finley is president of North Central Michigan College (NCMC) in Petoskey, Michigan. In this role, he leads the dynamic, 2,000-student institution in achieving its mission of providing 'exceptional, accessible, and relevant higher education of, and for, the community.'
Finley previously served as Interim Provost and Vice President for Academic Affairs and also dean of Business and Engineering at Lake Superior State University (LSSU). As Interim Provost, Finley oversaw all academic activities at LSSU, and served as chief liaison to the Higher Learning Commission. As dean, he led LSSU's unique Product Development Center and served on both the Sault Ste. Marie SmartZone (SSMart) board and Operation Action U.P. board. Finley helped to raise $13.5M in funds for the South Hall Renovation Project, secure ABET re-accreditation of engineering programs, secure ACBSP initial accreditation of business programs, and launch a new robotics engineering degree.
Formerly VP for Academic Affairs (VPAA) at Trine University in Angola, Indiana, Finley directed educational programs in the five schools comprising the 2,200-student institution, as well as allied support offices and programs. During his tenure as VPAA, the university saw a 48% increase in overall enrollment and a 16% increase in freshmen to sophomore retention. At Trine, Finley also served at times as interim dean for the Ketner School of Business and the Jannen School of Arts and Sciences. Programs launched at Trine included: an honors experience; graduate engineering, criminal justice, and leadership; a co-curricular music initiative; concurrent enrollment for exemplary high school students; and nine new undergraduate majors and seven minors. All told, Finley played a key role in raising over $6M for programmatic initiatives at Trine.
Finley began his career as an environmental scientist in the Ann Arbor, Michigan area. He is a member of the Accreditation Council for Business Schools and Programs, Amer. Society for Engineering Education, Michigan Community Colleges Association Board of Directors, Order of the Engineer, and the Sigma Beta Delta and Tau Beta Pi honor societies. Finley completed the AALI Executive Leadership Academy in 2012 and the CIC Presidential Vocation Seminar in 2008.
Finley graduated cum laude with a B.S. in atmospheric science from the University of Michigan, earning his master's and Ph.D. in Chemical Engineering from Wayne State University in Detroit. Major research efforts have included measurement of ambient soot concentrations via photoacoustic spectroscopy, creation of the Landfill Odor Characterization Model, and design of the MMk model to more accurately describe landfill gas generation kinetics. A frequently invited speaker on topics as diverse as entrepreneurship, assessment, and retention, Finley has consulted in the areas of academic program development and air pollution control.