Learning Support Services
The support you need to succeed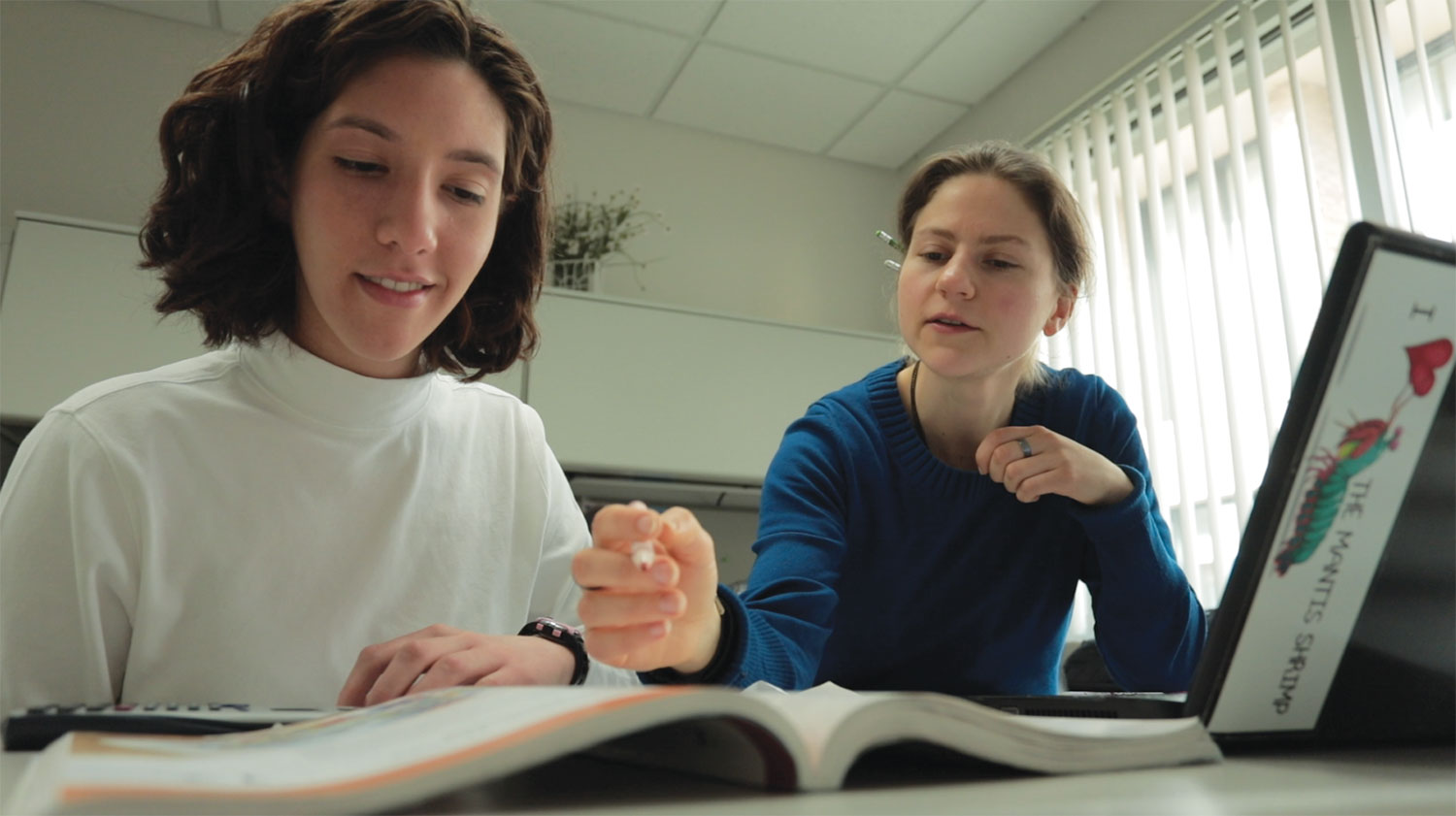 North Central's Learning Support Services (LSS) offers a wide array of services to help you achieve your academic goals. These include disability services, free computer labs, quiet study areas, tutoring services, test proctoring and materials to improve study skills.
Online Tutorials
Disability Services
Learning Support Services (LSS) is responsible for coordinating services to address the supportive learning needs for the students of North Central. This includes all accessibility, accommodations and special needs services on campus (digital and physical). LSS services for qualifying individuals include approved accommodations for on-campus courses and activities, assistive technology, academic advising, and other tools for student success.
Students with disabilities are not automatically eligible for services at North Central. There are specific requirements that must be met to obtain these services, per legal guidelines.
Students entering college from a high school setting are encouraged to familiarize themselves with the differences in services and how the law applies to adults in a post-secondary setting, compared to high school.
You can pick up Disability Services Forms in Learning Support Services.
The accommodations process is addressed on an individual, case-by-case basis. Each student's needs are different depending on the disability and course-load. What works for one student may not work for another, and what works in one class may not work in another, so the circumstances for each individual must be assessed when services are required. The Director of LSS and the student will work together as a team to determine appropriate accommodations based on the disability and the needs of the student.
Procedure:
Student discloses disability and registers with Learning Support Services (Disability Services), completing all necessary paperwork and documenting disability

Director and student discuss and determine specific recommended accommodations based on documentation and eligibility.

LSS provides written ADA Compliance Notification for faculty via email.

The student will be sent a copy of the ADA Compliance Notification and is expected to contact each professor to discuss arrangements for accommodations in the classroom, agreeing to a mutual understanding, conferring with LSS as needed.

If adjustments to accommodations are needed, students are responsible for contacting LSS for assistance. Modifications to accommodations can be made through LSS at any time; however, accommodations cannot be made retroactively.

Each new semester, if the student is enrolled in courses and renews accommodations, an ADA Compliance Notification will be sent out via email to each faculty member.
**All requests for accommodations must be made to LSS with at least two weeks lead time.
Students must provide written documentation of their disability from an appropriate licensed professional. Documentation can come in many formats including letters from doctors, psychological evaluations, or diagnostic tests and is necessary to establish the need for services and the appropriateness of those services.
LSS will consider accommodations recommended in the documentation but does not guarantee that they will be provided. For those students lacking appropriate documentation reports, diagnosis documentation request forms are available on the website, which can be filled out by an appropriate practitioner and sent directly to LSS.
Documentation should:
Be dated within the last 3 years, or as appropriate per diagnosis type

Provide a diagnosis of the disability and include diagnostic evaluations, tests, or methods used in reaching that diagnosis

Explain current functional limitations

Be written on the professional's letterhead & signed by the evaluating professional
High school Individual Educational Plans (IEPs) that include a summary evaluation and a psychologist's evaluation can serve as a reference and can be helpful, but they should not be the sole form of documentation, as much of what they contain does not apply at the college level, and may not include appropriate evaluations and recommendations for higher education settings.
LSS can sometimes provide professional referrals for diagnostic testing, but we do not have resources for obtaining a diagnosis of or do any testing for disabilities.

If you do not have formal documentation, LSS has diagnosis documentation paperwork, sorted by disability type, which you can submit to the appropriate treating professional to complete (e.g. physician, psychologist, occupational/physical therapist, audiologist, etc.).

All information submitted to LSS will be kept confidential and shared with college personnel on a need-to-know basis.

LSS files are maintained separately from student services' files, per legal requirements.
Special assistance is also available to any student who has formally enrolled in or declared an intent to enroll in an occupational certificate or occupational degree program at North Central and is qualified as one or more of the following:
individuals with a hidden or obvious disability

individuals from economically disadvantaged families, including foster children

individuals preparing for nontraditional fields

single parents, including single pregnant women

displaced homemakers, or

individuals with limited English proficiency
Students who fit one of the above-listed descriptions qualify for special services including financial aid, advocacy, career guidance, academic advising, personal counseling, tutoring, and special needs assistance.
Visit WRCNM's Website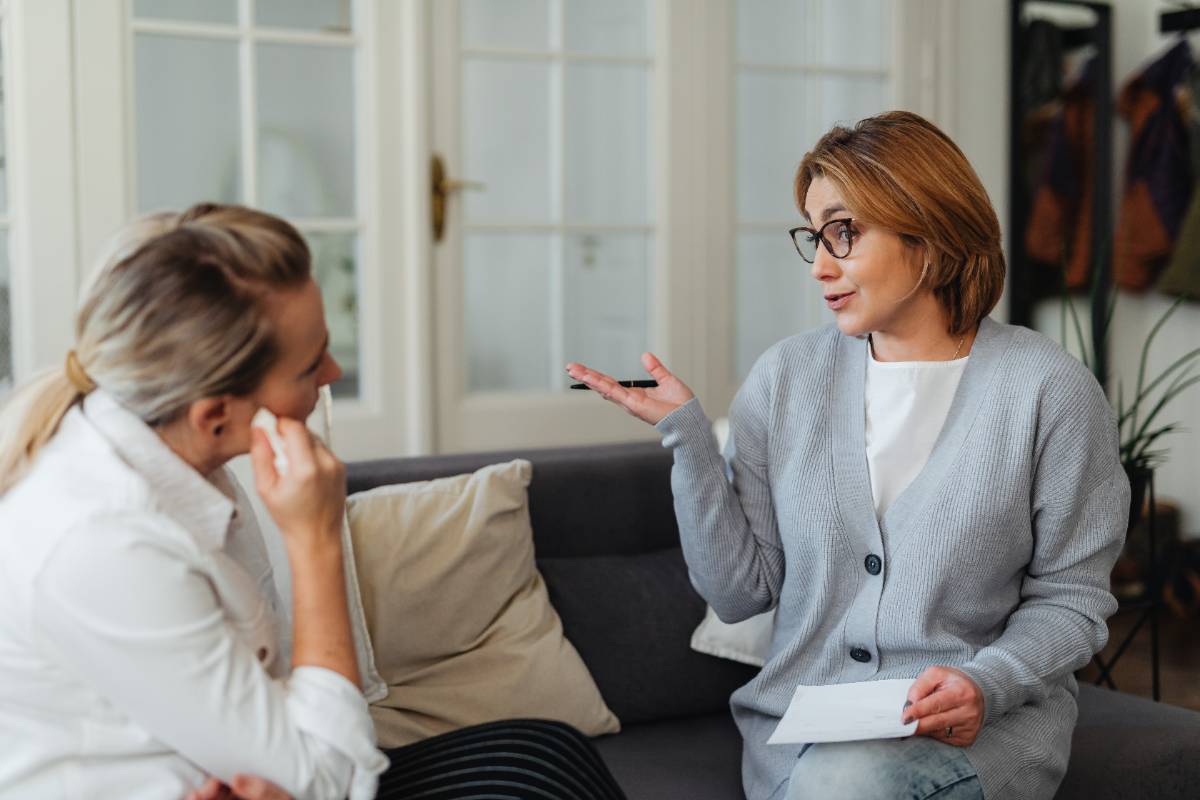 Women's Resource Center of Northern Michigan
Advocacy and Support
The Women's Resource Center of Northern Michigan (WRCNM) program provides comprehensive educational support, job search assistance, financial scholarships (tuition, text, and childcare), community connections, advocacy, and referrals. WRCNM advocates on behalf of students to assist in overcoming barriers and moving forward. Personal counseling is also available by appointment. To contact the WRCNM representative on campus, Stacey Burns, call 231-348-6699 or sburns@ncmich.edu. To contact WRCNM's 24-hour help and information line, call 1-800-275-1995.